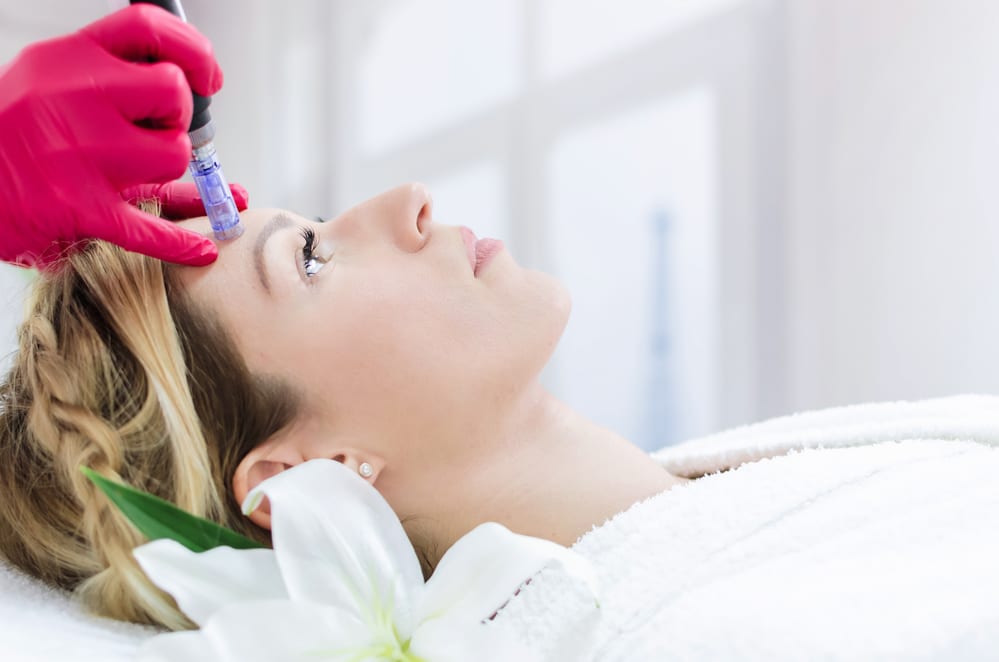 Microneedling
Want a fast, safe, non-surgical way to turn back the hands of time? Microneedling might be the right answer for you.
Microneedling is a procedure that uses a dermaroller – a device full of tiny needles – to prick the skin in order to generate new collagen growth and skin tissue. It can help treat scars, wrinkles, large pores, hyperpigmentation and give you an overall rejuvenated and refreshed appearance.
The Fastest Way To Schedule Your Appointment Is to Call Us
If you want to start feeling better than you ever thought possible, then give us a call today.
If you're looking for a minimally invasive way to get radiant, even skin with no downtime, microneedling could be right for you. The procedure takes about two hours, and you'll see results within a few days. You may need four or more treatments for optimal results.
To get the best results from your microneedling procedure, you'll need to see an experienced medical provider to ensure you get a safe and effective treatment plan. That's exactly what we offer at Nava Center – we'll work with you together to come up with the right treatment plan for your goals.
Imagine looking as glowing and fresh on the outside as you feel inside – restoring that youthful look and increasing your confidence again. If you're curious about if microneedling is right for you, schedule your consultation at Nava Center today to learn more.