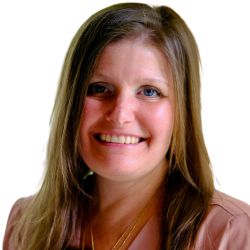 Colleen is a highly educated and experienced professional in functional nutrition and herbalism. Her educational background includes a Master of Science in Functional Nutrition from the University of Bridgeport and a Bachelor of Science in Human Nutrition from Huntington University of Health Sciences. These degrees have given her a strong nutrition and human health foundation.
In addition to her education, Colleen holds several certifications demonstrating her expertise and specialization in various areas. She is a Certified Nutrition Specialist (CNS) and a Licensed Dietitian Nutritionist (LDN), which showcases her proficiency in providing dietary guidance and nutritional counseling to clients. Colleen has also obtained a Clinical Botanical Medicine Practitioner certification from the East-West School of Planetary Herbology. This certification emphasizes her knowledge and proficiency in Western, Chinese, and Ayurvedic herbal treatments and formularies.
Colleen's commitment to holistic health is further exemplified by her Integral Yoga International Certification from Wellbeing International Inc. in Maui, Hawaii. This certification indicates her understanding and incorporation of yoga principles into her practice. Additionally, Colleen is a certified Kriya Yoga Meditation Instructor, trained by the Self-Realization Fellowship. This certification reflects her expertise in teaching meditation techniques to promote overall wellbeing.
Colleen's functional nutrition and herbalism expertise encompasses many areas, including gastrointestinal conditions, mental health conditions and stress-related issues, hormonal conditions, autoimmune conditions, and related health concerns.