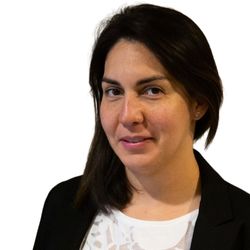 I earned my first Bachelor's degree in Pharmacy from Santa Maria University in Venezuela. Upon completing my first degree, I moved to the United States and worked in pharmacy for a few years. It took me only a short time to realize the need and the lack of information from the general population about managing their disease through lifestyle and nutrition.
Thus, I decided to return to school and further my education by pursuing my passion for nutrition at the Maryland University of Integrative Health. I graduated with a Master's degree in Nutrition and Integrative Health, then obtained the Certification Examinations for Nutrition Specialists (BCNS) and Licensed Dietitian/Nutritionist (LDN) so that I could help others navigate their health, nutrition, and wellness. Thus, my purpose is to share reputable scientific information in a simplified format and to teach others how to use food as medicine.
I believe there must be a balanced approach to health and wellness between conventional and functional medicine.
Education:
Post Master Certificate Certified Behavior Analyst Candidate (BCBAc- 2023)
Master of Science in Nutrition and Integrative Health- MUIH
Board Certified Nutrition Specialist (CNS®)
Licensed Dietician Nutritionist (LDN)
 Bachelor of Science in Pharmacy- USM Venezuela