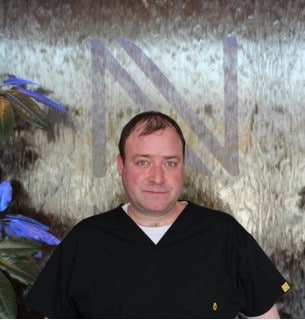 I received my Doctorate of Oriental Medicine from the Maryland University of Integrative Health and I am a trained Chinese Herbalist and Acupuncturist. After receiving my acupuncture license, I completed training in Animal Acupuncture. I have spent years working with patients and seeing their lives improve as they experience relief from chronic conditions such as depression, pain, anxiety disorders, and insomnia.
I have a particular interest in helping survivors of trauma to gain tools to become empowered in their adult lives. As a practitioner, I use my skills to help patients transform their lives. My treatment philosophy is that Chinese medicine not only heals physical symptoms and pain, but also allows individuals to transcend the emotional, spiritual, and psychological frustrations that accompany contemporary life. I work to support clients' greatest potential and to reach their health goals.
I love to travel and spend time in nature. I also love spending time with my two cats.
Education:
Undergrad: BA in Cultural Anthropology- New College of Florida
Graduate: Doctor of Oriental Medicine- Maryland University of Integrative Health
Board certification: Licensed Acupuncturist- DHMH