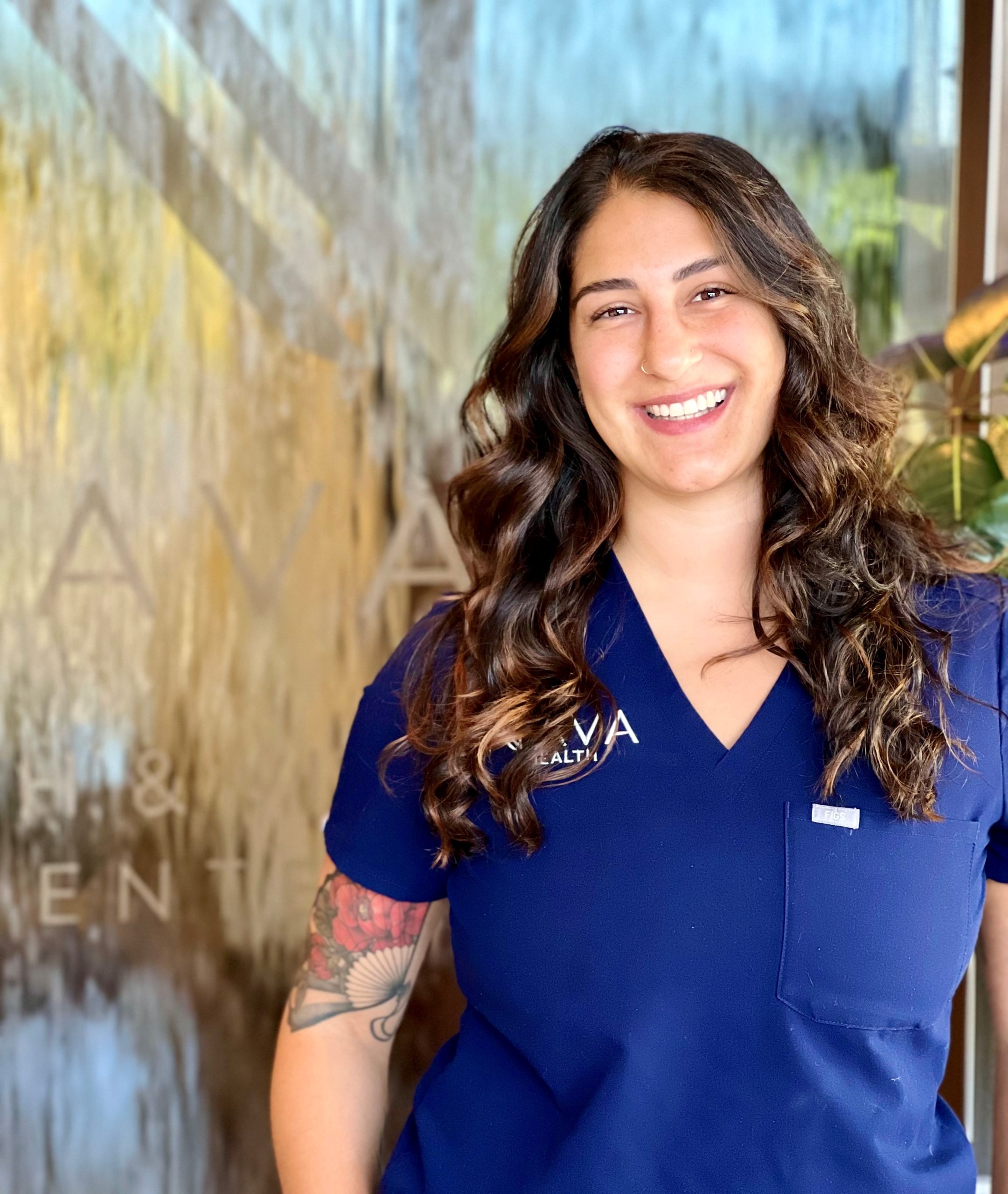 I have been a registered nurse since 2017. I graduated with my BSN from WVU and immediately started working in an Intensive Care Unit in Baltimore City. After four years, I was introduced to Nava and knew I needed to become part of the Nava Family! I have always been passionate about blending modern medicine and integrative health. Using both sides of the spectrum is essential in treating patients.
I love that our clients are dedicated to preventative care and are open to learning new ways to keep themselves healthy. It is cool guiding them along the way, too!
On my days off, I enjoy hiking with my two dogs and being surrounded by family & friends. However, I always find time to get out to the sunshine (with proper skin protectant, of course!) and ground myself by getting outside whenever possible.
Education:
West Virginia University, Bachelor of Science in Nursing.