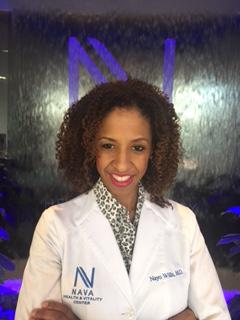 As a Certified Functional Medicine Physician, I love collaborating with my clients to support optimal health. I enjoy listening to my clients and their bodies to maintain and/or restore wellness. It is my intention to be a supportive and compassionate physician for all of my clients.
I really practice what I teach. I start and end my day with meditation and spiritual practices. I eat well, and move often. I also make a point to create space and time in my life for the people and experiences that bring me joy. I travel as much as I am able, as I love to see new places and expose myself to new experiences. Lastly, I am always looking to learn something new and stretch my limits.
Education:
Undergrad: University Of Virginia
Medical school: Thomas Jefferson College of Medicine
Residency: Washington Hospital Center
Board certification: American Board of Internal Medicine and Certified in Functional Medicine.