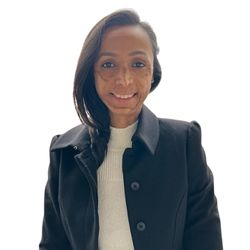 Urmi is a board-certified nutritionist who believes in a holistic approach to enriching and optimizing one's overall health. She believes that nothing matters more than the health of one's family and oneself. She finds deep meaning through her passion for helping people improve their life's quality. Urmi's areas of expertise include weight loss, food sensitivities/intolerance, high cholesterol, pre-diabetes, diabetes, GI discomfort, low energy, fatigue, and a plant-based diet.
In health, there is no one-size-fits-all approach. Instead, Urmi believes in meeting people where they are, listening, and uncovering the root causes of their concerns. From there, she helps co-create a customizable plan based on the client's goals.
Urmi grew up in India and moved to the USA in 2002. She loves spending time with family and friends. She loves going on hikes and almost any activities out in nature; she also loves traveling and meeting new people worldwide.