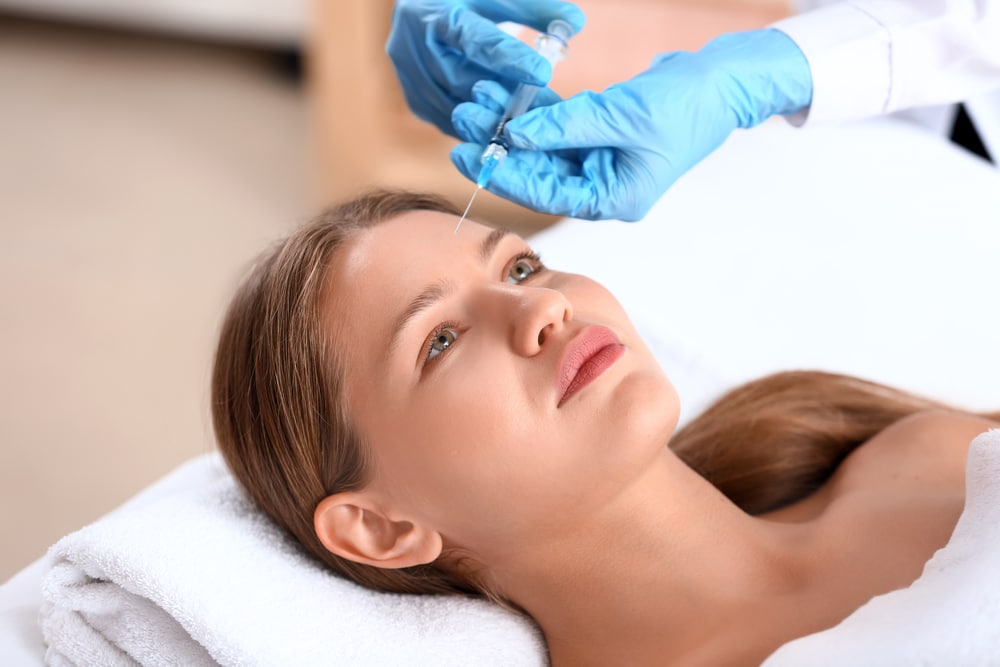 Botox & Dysport
If you're concerned about the natural effects of aging on your face, you may wonder if there are safe and effective options that can restore your beautiful, youthful look. And you're in luck – Botox and Dysport are both effective aesthetic treatments that can have a transformative effect on the way you look and feel.
The Fastest Way To Schedule Your Appointment Is to Call Us
If you want to start feeling better than you ever thought possible, then give us a call today.
What is Botox?
Botox is an injectable wrinkle muscle relaxer that uses botulinum toxin to temporarily paralyze muscles. This helps reduce the appearance of facial wrinkles and lines. Botox is minimally invasive – it's administered via a few tiny injections that take about 10 minutes per treatment.
Botox is highly effective at reducing the lines that appear between your brows – they're called glabellar lines. When you move your face by furrowing your brow or squinting, these lines form and cause the skin to develop pleats that become more and more pronounced. Botox can treat these forehead lines as well as wrinkles around the eyes, known as crow's feet.
Using Botox to treat these areas of the face is safe and effective at decreasing lines and wrinkles temporarily. You'll notice improvement within days when you are treated by our experienced Botox specialists, who will determine exactly what areas will give you the most beautiful, natural results. There is no recovery time from treatment with Botox, and you can receive injections up to every four months to maintain your results.
What is Dysport?
Dysport is similar to Botox – they're both neurotoxins made from the same type of botulinum toxin. It has a slightly different technique for dosing and a different structure, however. The FDA has approved Dysport to treat fine lines and wrinkles since 2009, so it is as safe and effective as Botox.
There are a few ways Dysport is different from Botox, however. Dysport is more diluted than Botox, meaning it is accepted by the body more readily and is easier to treat larger areas with fewer injections. You may need a higher dosage of Dysport to get the same results as Botox.
The Nava Approach to Aesthetics
Wondering which treatment is best for your goals? The aesthetic experts at Nava Center are here to help. We'll work with you to develop a treatment plan that takes into account your lifestyle, your goals, and the most effective methods to get you there. And you'll be in highly-trained hands from start to finish.
Contact us today to find out if Botox and Dysport are right for you.