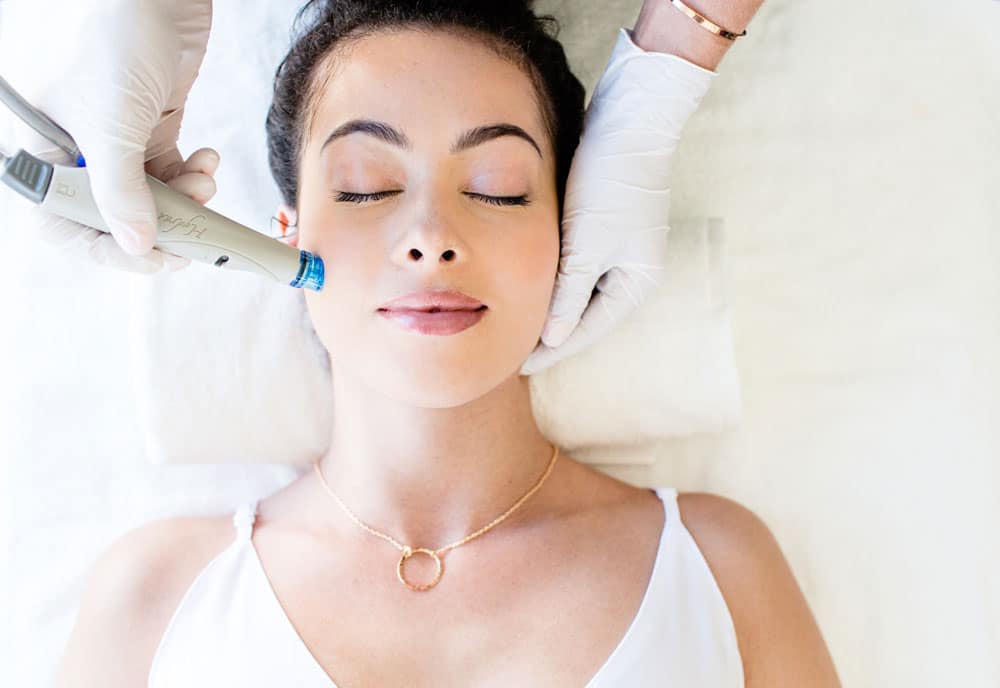 HydraFacial Treatment
Introducing HydraFacial, the latest treatment we are proud to offer at Nava! 
A Hydrafacial is performed around the world every 15 seconds. It's the very first patented microdermabrasion in the United States, using vortex technology to cleanse, extract, hydrate, and infusing the skin with intensive serums. 
HydraFacial addresses all of your skincare needs in one: 
Fine lines and wrinkles

 

Elasticity and firmness

 

Even tone and vibrancy

 

Skin texture

 

Dark spots

 

Oily and congested

 

Enlarged pores

 
Take Charge of Your Health
Don't settle for constant health struggles. Learn more about your thyroid health and start feeling better than you ever thought possible! Give us a call today.
Deluxe and Platinum Treatments
At Nava, we want to make sure you walk away smiling. You can choose from our range of add-ons, or upgrade to Deluxe and Platinum Treatments, to give your skin a more powerful facial. 
If you want a full exfoliation treatment, you can add on 'The Wet Diamond', which is wet microdermabrasion. It performs a deeper, even more effective exfoliation on the skin, leaving behind crystal clear and rejuvenated skin. 
We are proud to say that our registered nurses at Nava are specially trained to offer this extra treatment, only available in clinics. 
You can also choose to add Booster Serums to your treatment. These concentrated serums are part of our Deluxe and Platinum HydraFacial Treatments. The Booster Serums are used to personalize and address any of your skin concerns, including: 
Anti-aging

 

Hyperpigmentation

 

Redness or sensitive skin

 

Fine lines and wrinkles

 
Ready to Hit Refresh on Your Skin?
Our nurses are ready to start offering HydraFacial treatments right away! Contact us today to book your slot, and you'll have wrinkle-free, smooth skin in no time.