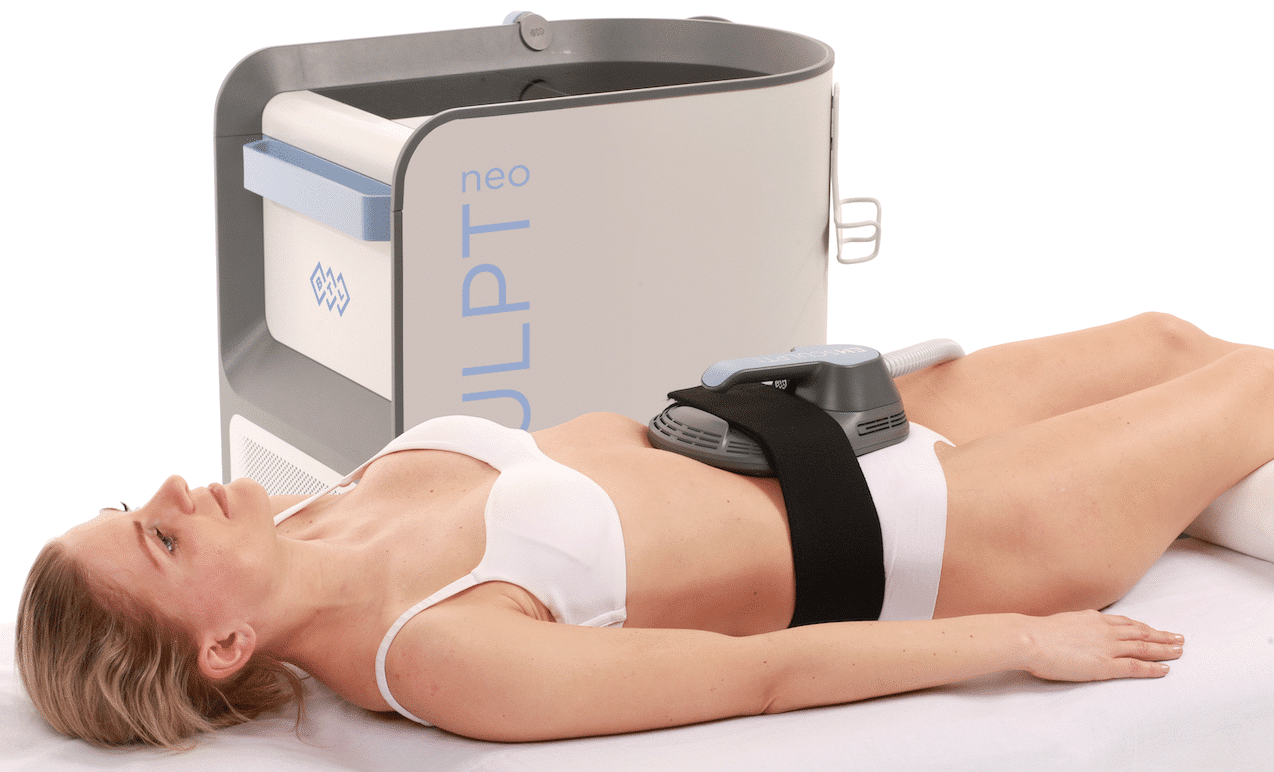 EMSCULPT NEO & EMSELLA at Nava
What is EMSCULPT NEO?
EMSCULPT NEO is the first and only non-invasive body-shaping procedure that provides simultaneous fat elimination and muscle building in a combined 30-minute session.
The Fastest Way To Schedule Your Appointment Is to Call Us
If you want to start feeling better than you ever thought possible, then give us a call today.
How Does the EMSCULPT NEO Work?
EMSCULPT is based on high-intensity focused electromagnetic energy that can be applied over the abdomen, buttocks, arms, and calves.
How Does EMSCULPT NEO Build Muscle?
A single EMSCULPT session causes thousands of powerful muscle contractions that improve the tone and strength of your muscles. The electromagnetic energy heats the muscle temperature, and it quickly rises by several degrees. This prepares muscles for exposure to stress, similar to what a warm-up activity does before any workout. HIFEM+ energy contracts 100% of the muscle fibers in the area at intensities that are not achievable during a voluntary workout. Extreme stress forces the muscle to adapt, increasing the number and growth of muscle fibers and cells.
How Does EMSCULPT NEO Reduce Fat?
The temperature in subcutaneous fat reaches levels that cause apoptosis, i.e., fat cells are permanently damaged. After the treatment, the dead fat cells are flushed out from the body through metabolic processes.
The result is more fat reduction and muscle growth than any single gold standard product, for less time and less money. Clinical studies showed, on average, a 30% reduction in subcutaneous fat and a 25% growth in muscle volume.
How Is EMSCULPT NEO Procedure Performed?
There is no pre-preparation required for this procedure. You will lie down while the applicators are applied over the treatment area for 30 minutes. During the treatment, you may feel intense yet tolerable muscle contractions and a heating sensation comparable to a hot stone massage. Once the procedure is completed, you can immediately get back to your daily routine.
Benefits of EMSCULPT NEO
30% fat reduction
25% increase in muscle volume
Equivalent to doing 12-16 weeks of HIIT training
20,000 contractions in 30 minutes – equivalent to 20,000 crunches or squats
6 months from the last treatment, the muscle continues to grow
Muscles will not begin to atrophy until 9-12 months after the last treatment
Best of all, EMSCULPT NEO has broad appeal as it can treat patients up to BMI 35!

EMSCULPT NEO Edge Applicators
The state-of-the-art EMSCULPT NEO Edge applicator allows us to target areas of the body not previously accessible and achieve unparalleled definition in the lateral abdomen and obliques. As a result, many clients experience a significant improvement in their posture, core, and back discomfort.

EMSCULPT NEO at Nava
Build muscle and burn fat with the hottest new body-sculpting technology!
If you can benefit from less fat and more muscle, the EMSCULPT NEO procedure may be a great fit for you. You should first meet with a trained Nava Center provider to find out if EMSCULPT NEO might be the right option for you.
Contact one of our Certified Wellness Consultants to schedule an appointment to discuss EMSCULPT NEO and other Nava services that may be able to help you achieve your health and wellness goals.
Non-invasive fat reduction doesn't mean no results!