Bio-Identical Hormone Therapy(BHRT), IV Therapy, and Medical Weight Loss in Fairfax, VA
The Nava Health Center is located at 8316 Arlington Blvd, Suite 206, Fairfax VA 22031 specializes in providing a holistic, alternative, and integrative approach to wellness to clients in Fairfax, Reston, Tysons, Vienna, Springfield and the the rest of Fairfax County.
The Fastest Way To Schedule Your Appointment Is to Call Us
If you want to start feeling better than you ever thought possible, then give us a call today.
Services Offered in Fairfax, VA
Bio-Identical Hormone Therapy – Nava's proprietary method for helping individuals combat the effects of aging, improve immune function, and more with bio-identical hormone replacement therapy.
IV Vitamin Therapy – This treatment lets you absorb key vitamins and minerals directly into your body to promote optimal health, relieve symptoms of common ailments, and clear brain fog.
Medical Weight Loss – Our NavaRX weight loss program is designed to help you lose weight and keep it off under the close supervision of a physician.
Massage – Relax your muscles, reduce tension, and promote lymphatic drainage under the caring hands of one of Nava's massage therapists.
Acupuncture – Improve your mood, balance your hormones, and address both acute and chronic pain under the treatment of one of the best acupuncturists in Maryland.
Platelet Rich Plasma (PRP) Skin Rejuvenation – Also known as a "Vampire Facelift," PRP uses the power of growth factors in your own body to provide a non-surgical facelift that reduces fine lines and wrinkles and restores your skin to a healthier look. PRP can also be used to stimulate hair growth to restore thinning hair in both men and women.
Sexual Vitality – Men and women with a variety of sexual challenges and dysfunctions, including erectile dysfunction (ED), can benefit from Nava's O-Shot® and P-Shot® services.
Life Coaching –  Nava's dedicated life coaches can help you achieve your best in your personal life!
Hyperbaric Oxygen Therapy – Reduce your post-workout fatigue, alleviate the aches and pains associated with fibromyalgia, feel more energetic and promote healing for surgical or other wounds with a session in one of Nava's hyperbaric oxygen chambers.
Light Therapy – Light therapy increases circulation to your body to treat chronic pain, speed wound healing, aid muscle recovery, increase athletic performance, reduce muscle stiffness and spasms, and more.
Stem Cell Therapy – Nava offers Platelet Rich Plasma(PRP) and Umbilical stem cell therapy, harnessing your body's regenerative potential to promote growth and healing.
Don't Take Our Word For It
"I had been overweight for over 20 years since my pregnancy. With Weight Watchers I was able to lose weight, but it never stayed more than a few months. Today I am more than one year in and still sticking with it!
My health has improved to a state that I was beginning to think impossible. I recently had a check in office visit with a specialist doctor who said to "keep doing what you're doing."
Would you recommend Nava? Yes, absolutely, it is not a one-dimensional approach. I feel I am addressing multiple issues and learning what works for me."
– Janine
Nava Health and Vitality Center – Columbia, MD
8880 McGaw Road Suite B
Columbia, Maryland 20145
1-800-762-6282
Center Hours
Hours have been adjusted due to COVID-19
Tuesday, Wednesday and Friday: 9:00am-6:00pm
Monday, Thursday, Saturday, Sunday: CLOSED

Normal Hours:
Tuesday – Friday: 9:00am – 6:00pm
Saturday – Monday: CLOSED
Directions to the Fairfax, VA Location
North (95) to VA
Take 95 S Toward Washington
Exit 27 W to merge onto I-495 W toward Silver Spring
Exit 50 A-B to merge onto US-50 W / Arlington Blvd towrd Fairfax
Merge onto US-50 W/Arlington Blvd 0.5 miles destination will be on the right
South (95) to VA
Take I-95 N
Take I-495 N towards Tysons Corner to US 50 W/ Arlington Blvd in Providence
Take Exit 50A-B merge onto US-50 W/ Arlington Blvd towards US-29/Fairfax
Merge onto US-50 W/ Arlington Blvd and destination will be 0.8 miles on the right
West (66) to VA
Take I-66 E
Exit 64A to merge onto I-495 S towards Richmond
Exit 50 A-B to merge onto US-50 W / Arlington Blvd toward Fairfax
Merge onto US-50 W/Arlington Blvd 0.5 miles destination will be on the right
Parking:
Open FREE lot parking all around the building
Landmarks:
Mosaic District
Luther Jackson Middle School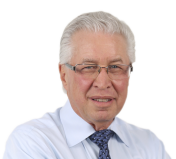 This content has been approved by Nava's Medical Director Dr. Lord.
After graduating from Loma Linda University Medical School in California, Dr. Lord completed his residency program at George Washington University in Washington D.C. Since then, he has acquired over 40 years practicing Obstetrics and Gynecology in the Washington D.C. Metropolitan area.