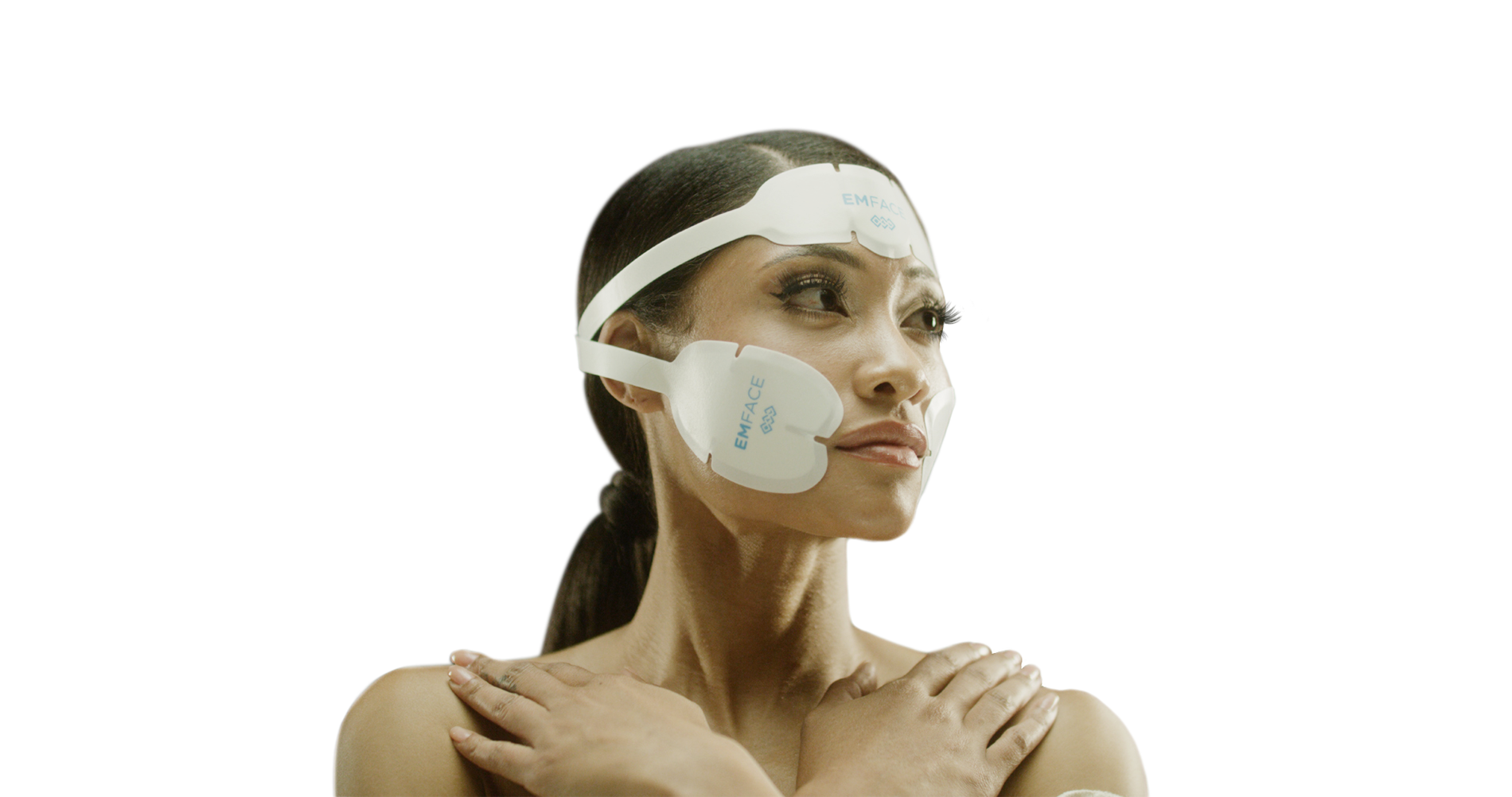 EMFACE
Does a facelift without needles, fillers, or surgery sound too good to be true? Well, not anymore.
Emface is the first non-invasive, needle-free device to lift and tone the face. In addition, the EMFACE design allows the treatment to address the entire face simultaneously, providing a comprehensive impact.
What is Emface?
EMFACETM technology is a product of BTL Aesthetics, the company behind the revolutionary body sculpting technology EMSCULPT NEOTM. Emface is 100% non-invasive, which means it is 100% needle-free. In addition, the revolutionary tightening and toning process does not require fillers, so no toxins or chemicals are used, making it a 100% natural look & feel.
What to Expect:
 37% fewer wrinkles
 30% increase in facial muscle tone
 23% more lift
Emface Treatments & Perks
Because Emface is non-invasive, it is needleless and does not have toxins, and there is no downtime after the treatment.
20-30 minute treatment
Achieve optimum results after 3-4 sessions
No pre- or post-Emface treatment preparation
See and feel a difference immediately post-treatment
What Are the Benefits of Emface?
Each decade after we turn 30, we lose an average of 3-8% of our muscle mass. Emface uses the revolutionary technology of EMSCULPT, to lift and tone facial musculature non-invasively. EMFACE aims to restore your face to its youthful state by lifting sagging skin, returning collagen, and even improving your facial symmetry.
How Does Emface Work?
Emface administers RF energy to reduce the appearance of wrinkles while selectively activating and contracting the individual facial muscles to tone and lift the face. Emface is perfect for men and women.
How Long is an Emface Treatment? 
Each Emface treatment session takes between 20-30 minutes. For optimal results, 3-4 sessions are recommended. There is no downtime after your Emface session, and no pre-treatment or post-treatment preparation is required.
Next Steps
Find out if Emface treatments suit you by scheduling a consultation with a Nava aesthetics expert. During your consultation, we will discuss your goals and best treatment plan.
Emface Results – What to Expect
What Results Can You Expect with Emface?
37% fewer wrinkles
30% more muscle tone
23% more lift
26% increase in collagen
93% of clients reported volume improvement
FREQUENTLY ASKED QUESTIONS
Emface can create a "lateral brow lift," resulting in a lift of your eyelids, creating a youthful and energized look.
The muscle contracting technology of Emface will strengthen and tone your facial muscles that have weakened over time, resulting in a tighter, more defined jaw.
Yes, Emface can complement injectables. Be sure to discuss your objectives and prior treatments during your consultation.