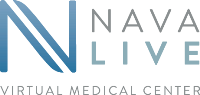 Virtual Appointments Now Available!
With NavaLive, you can now meet with a holistic telemedicine doctor from anywhere in the US via 2 way video conference!

Holistic Medicine & Wellness Center in Bethesda, MD
The Nava Health Center is located at 6410 Rockledge Dr, Suite 510, Bethesda MD 20817, and provides holistic health services to the Rockville, Potomac and Olney Area. Our services follow an alternative and integrative philosophy and may improve a wide range of symptoms.
The Fastest Way To Schedule Your Appointment Is to Call Us
If you want to start feeling better than you ever thought possible, then give us a call today.
Holistic health treatments available at the Bethesda, MD location:
Hormone Therapy – Nava's hormone therapy mimics your body's natural hormone production by regularly releasing bio-identical hormones. Nava's hormone therapy offers treatment for symptoms of aging and hormonal imbalance.
Weight Loss – Lose weight in a healthy, sustained way with one of our customized weight loss programs, such as our medically supervised weight loss program, NavaRX.
IV Micronutrient Therapy – Promote optimal health with Nava's Intravenous Micronutrient Therapy that delivers vitamins and minerals directly into the bloodstream to boost your immune system and help your body recover from exercise.
Platelet Rich Plasma (PRP) Skin Rejuvenation – Also known as a "Vampire Facelift," PRP uses the power of growth factors in your own body to provide a non-surgical facelift that reduces fine lines and wrinkles and restores your skin to a healthier look. PRP can also be used to stimulate hair growth to restore thinning hair in both men and women.
Sexual Vitality – Men and women with a variety of sexual challenges and dysfunctions, including erectile dysfunction (ED), can benefit from Nava's O-Shot® and P-Shot® services.
Life Coaching – Everyone deserves the life they want. Nava's life coaches can help you get out of a funk or push you to achieve your dreams.
Massage – Therapeutic massage is a relaxing treatment that reduces inflammation and pain from workouts and injuries.
Acupuncture – Using a traditional Chinese medical model, acupuncture is used to address chronic and acute pain, provide hormonal balance, and improve general mood.
Hyperbaric Oxygen Therapy – Nava's hyperbaric oxygen chambers help with post-workout fatigue, healing of wounds, and helps to alleviate the aches and pains of fibromyalgia.
Light Therapy – Polychromatic light therapy provides holistic healing for chronic pain, muscle recovery, stiffness, and spasms. Additionally, it can speed wound healing and improve general athletic performance via increasing blood circulation.
Stem Cell Therapy – Our stem cell treatments include Platelet Rich Plasma(PRP) and Umbilical stem cell therapy. These therapies work by harnessing your body's regenerative potential to promote growth and healing.
Our integrative medical specialists at Nava Bethesda, MD can help you achieve your health goals and find lasting relief from:
Hormonal Imbalance
Low Testosterone
Urinary Incontinence
Chronic Fatigue Syndrome
Vitamin Deficiency
Graves' Disease
Hashimotos Thyroiditis
If you have questions about Nava, use the links or phone numbers below to get the answers you need.
Nava Health and Vitality Center – Bethesda, MD
Champlain Building
6410 Rockledge Dr., Suite 510
Bethesda, MD 20817
(800) 762-6282
Center Hours
Monday, Wednesday, Thursday, and Friday: 9:00 am – 6:00 pm
Tuesday, Saturday, and Sunday: CLOSED
Directions to the Bethesda, MD Location
North (95) to Bethesda
I-95S Toward Washington
Exit 27 W onto I-495W toward Silver Spring
Keep Right onto I-270 N towards Frederick
Exit 1B for Rockledge Dr
Turn Left onto Rockledge Dr.
0.5 miles Champlain Building will be on the right.
South (495) to Bethesda
I-495 N/Capital Beltway Inner Loop
Keep Left on I-270 N
Exit 1 Democracy Blvd
Keep Right merge onto Democracy Blvd
Left on to Rockledge Dr.
200 ft Champlain Building will be on the left
West (270) to Bethesda
Take I-270 S
Exit 1 for Rockledge Dr. Toward MD 187/ Georgetown Rd
Turn Right on Rockledge Dr.
0.5 miles Champlain building will be on the right
Parking:
Street parking monitored from 9-3:30 ($0.65 an hour)
Lot and Garage parking on site 24/7 ($4 an hour)
Landmarks:
Walter Johnson High School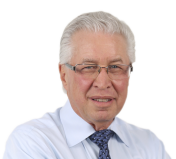 This content has been approved by Nava's Medical Director Dr. Lord.
After graduating from Loma Linda University Medical School in California, Dr. Lord completed his residency program at George Washington University in Washington D.C. Since then, he has acquired over 40 years practicing Obstetrics and Gynecology in the Washington D.C. Metropolitan area.