Integrative Medicine Doctors
At Nava, we not only expect our Nava care team physicians to be experts in their field but also to share our passion for preventive and integrative medicine. Our integrative medicine doctors must also be compassionate and patient-centered with excellent bedside manners.
What Sets NAVA Apart?
Cutting-Edge Expertise

: Our medical team comprises experts who have undergone rigorous training in Nava's innovative approach to healthcare. This means you can trust that you're receiving care that is at the forefront of medical advancements.

Precision Personalized Medicine

: We believe in treating the whole person, not just isolated symptoms. Our integrative approach considers your unique medical history, lifestyle, and individual needs, ensuring a comprehensive plan tailored just for you.

Focus on Bio-Identical Hormone Replacement

: Hormonal balance is crucial to overall well-being. Our specialization in bio-identical hormone replacement therapy allows us to address hormonal imbalances effectively and with precision.

Evidence-Based Practices

: Our techniques are grounded in solid scientific research, patient outcome data, and proven methodologies. You can have confidence that the treatments you receive are backed by evidence and delivered by skilled professionals.
Simply put, when you come to Nava, you come to the best.
We can't wait to meet you!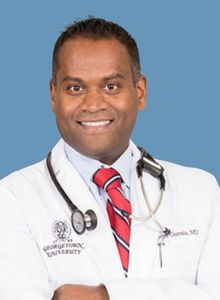 Dr. Joseph Gurrala has been practicing Anti-Aging Medicine using Bioidentical Hormone Replacement Therapy in Northern Virginia since 2010.
Dr. Gurrala completed his medical training at the Royal College of Surgeons in Dublin, Ireland, and has Residency training in Psychiatry from Georgetown University Hospital in Washington, D.C. Dr. Gurrala's unique background enables him to use an integrative, holistic treatment approach to help patients improve their health and quality of life.
Dr. Joseph Gurrala
Integrated Nurse Practitioners & Physician Assistants
At Nava Health, we pride ourselves on offering a revolutionary approach to healthcare that goes beyond traditional methods. Our dedicated medical staff is highly skilled in Nava's proprietary integrative medical approach, specializing in bio-identical hormone replacement therapy.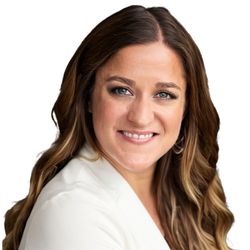 Samantha attended Simmons College, obtaining her Master of Science as a Family Nurse Practitioner. Samantha has an extensive background in the intensive care Unit, emergency department, urgent care, and Integrative Pain Management. Throughout these experiences, Samantha noticed the limitations of traditional medical care and began to explore additional avenues to medicine and healing, which led her to functional medicine.
Samantha is a passionate advocate for patient education and empowerment. She is dedicated to helping patients feel and look their best. She genuinely listens and addresses specific patient concerns to provide tailored recommendations and guidance to help achieve health and wellness goals.
In her free time, Samantha enjoys spending time with her husband and daughter, their two Labradors, exercising, and getting outside whenever possible.
Education:
Master of Science degree as a Family Nurse Practitioner, Simmons College
Samantha Suller, FNP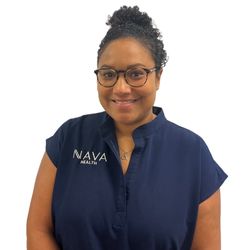 I received my Bachelor's Degree in Nursing in 2019 and a Bachelor's Degree in Public Health in 2014. I was a labor and delivery nurse for three years before transitioning from the acute care setting to NAVA. I love helping people feel their best and witnessing our clients reach their wellness goals!
My hobbies include traveling, going to concerts, experiencing live theatre, and singing karaoke!
Education:
Bachelor of Science in Nursing from Marymount University
Desiree Ward, RN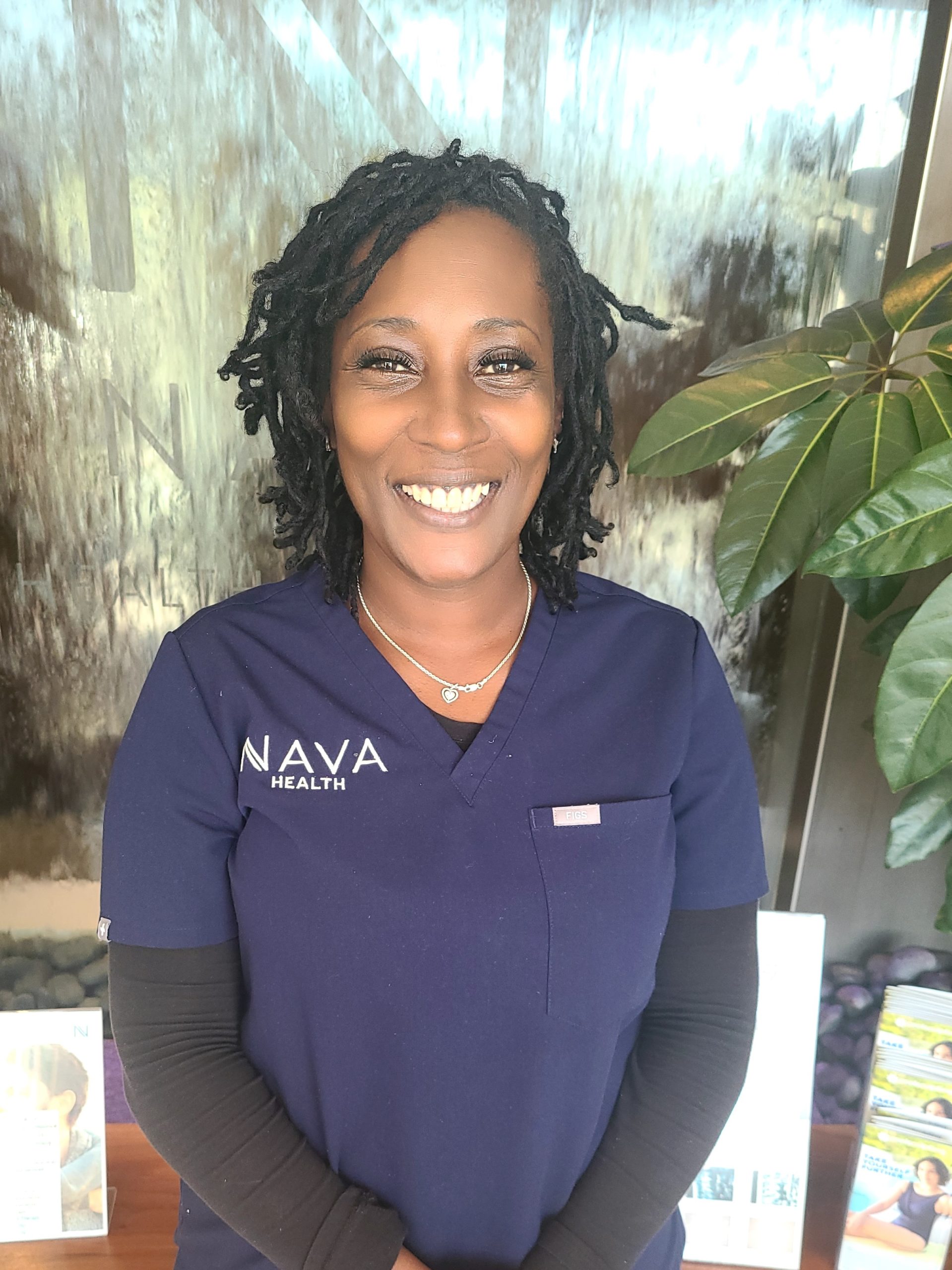 I was born and raised in Washington, dc. I have been practicing Medical Assistant and phlebotomy for over 20 years. I take pride in my work by making my patients feel comfortable through my phlebotomy skill and always ending with a smile.
Nava provides me with positive and continuous learning opportunities. In addition, I love working for Nava and coming to work every day to see my Nava family.
Angela Sullivan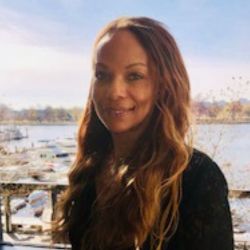 Gina Cushenberry, MS, CNS, LDN, is a Licensed, Board-Certified Nutritionist. She earned her Master's in Nutrition and Integrative Health at Maryland University of Integrative Health. Before attending MUIH, she studied at the Institute for Integrative Nutrition and earned her certification as a Holistic Health Coach.
Gina has an unwavering passion for nutrition and helping others develop healthy lifestyle
changes. While she specializes in weight loss and management, she is skilled and trained to help her clients improve any medical diagnosis, such as diabetes, GI issues, food allergies/sensitivities, PMS, menopause, and hormonal imbalances. 
Her life experiences fuel Gina's desire to improve others' dietary habits. That determination is passed on to her clients to stay motivated and successfully reach their health goals.
Gina enjoys playing tennis, gardening, traveling to tropical islands, and spending quality time with friends and family in her free time. 
Training and Education 
Maryland University of Integrative Health
MS Nutrition and Integrative Health
 The Institute for Integrative Nutrition, New York City
Holistic Health Coaching Professional Training and Certification Program
New York University, New York City
BA Journalism
Certification and Accreditation
Certified Nutrition Specialist (CNS)
Licensed Dietician Nutritionist (LDN)
American Association of Drugless Practitioners (AADP)
Board Certified and Accredited Member
Punk Rope Instructor
ACE Certified Instructor
Gina Cushenberry, MS, CNS, LDN
Holistic Therapists
Our holistic therapists are a large part of the Nava care team and are held to the same standards as our physicians – they must be exceptional in their field, be committed to our vision of helping you holistically reach your health goals, and provide compassionate, patient-centered care.
One of the things that sets Nava apart is our collaborative approach to health. Our therapists may specialize in one aspect of your health, but you can expect that all of the therapists who help you will be coordinating and communicating to make your treatments as effective as possible.
That's something you won't experience anywhere else.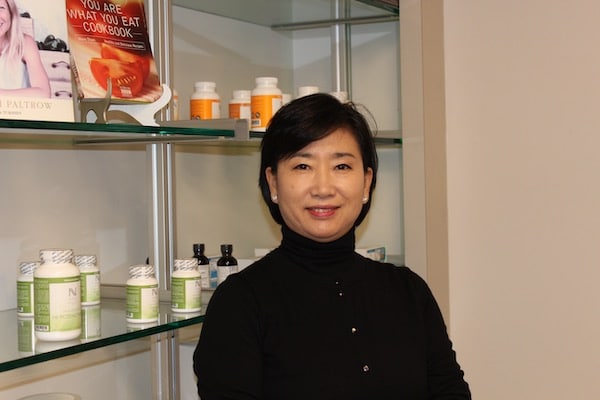 Being a doctor of acupuncture and oriental medicine, I see a person in a holistic way; a person who is in harmony with nature and people.  I enjoy that each person I see has a unique history and background which apply to the diagnosis of the disease, along with symptomatic presentation he/she brings.  The practice of acupuncture is based on this diagnosis to find specific meridians and treatment points.  I strive to have mindful listening to help patients express their life, which for me is an honor to serve.
I enjoy the outdoors with my husband, walking around the neighborhood and finding new routes all the time. We try new recipes from all corners of the world, and drink various inexpensive wines with good reviews together with the meal.
Education:
Doctor of Oriental Medicine, South Baylo University, Anaheim, CA
Residency: Internship at Anaheim campus, South Baylo University
Board certification: NCCAOM, California Acupuncture Board
Julie Park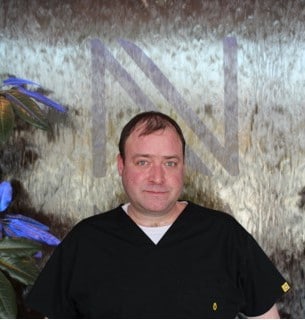 I received my Doctorate of Oriental Medicine from the Maryland University of Integrative Health and I am a trained Chinese Herbalist and Acupuncturist. After receiving my acupuncture license, I completed training in Animal Acupuncture. I have spent years working with patients and seeing their lives improve as they experience relief from chronic conditions such as depression, pain, anxiety disorders, and insomnia.
I have a particular interest in helping survivors of trauma to gain tools to become empowered in their adult lives. As a practitioner, I use my skills to help patients transform their lives. My treatment philosophy is that Chinese medicine not only heals physical symptoms and pain, but also allows individuals to transcend the emotional, spiritual, and psychological frustrations that accompany contemporary life. I work to support clients' greatest potential and to reach their health goals.
I love to travel and spend time in nature. I also love spending time with my two cats.
Education:
Undergrad: BA in Cultural Anthropology- New College of Florida
Graduate: Doctor of Oriental Medicine- Maryland University of Integrative Health
Board certification: Licensed Acupuncturist- DHMH
Jeff Huber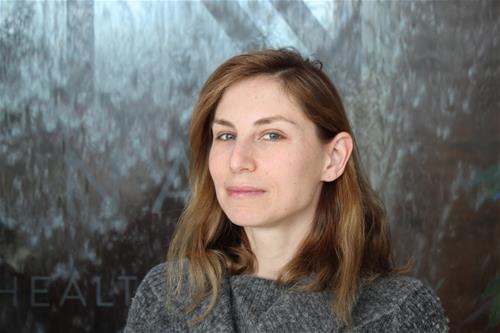 As an acupuncturist, it is my privilege to show clients the amazing power of their body to heal, self-regulate, and restore balance. I work with patients to help them listen and understand their symptoms as the way in which the body communicates its wisdom. With acupuncture, I help people heal their body, mind, and spirit. I enable clients to live pain free, recover from physical and emotional trauma, reduce stress, improve digestion and energy, sleep better, learn to express emotions properly and approach life with balance, perspective, and ease.
I stay healthy and happy through my twice-daily Transcendental Meditation practice, frequent dance breaks with my daughters, exploring the outdoors with my dog, eating a mostly plant-based diet, and laughing as much as possible.
Education:
BA Economics Grinnell College
Ma Acupuncture Tai Sophia Institute (Maryland University of Integrative Health) L.Ac Maryland Board of Acupuncture.
Rachel Nevas Peled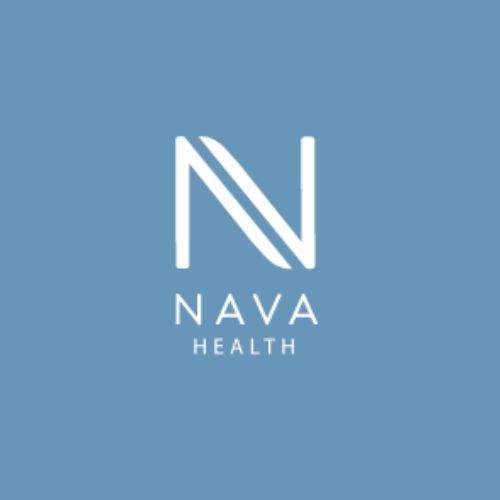 Katie is a 2007 graduate of The Swedish Institute in New York City, ACE Certified Personal Trainer, former elite rower and proud military spouse.  Katie holds a BA in Psychology from The Ohio State University where she received a full athletic grant for rowing.
In 2002, she went onto train for a spot on the US Rowing Team.  After a career ending injury she wanted to help others heal through massage and training.  Katie views each massage differently, where she incorporates stretching, Shiatsu, trigger point therapy, deep tissue and Swedish massage into every massage.  Katie loves being a part of the healing process, listening to her clients and seeing her clients improve both physically and mentally.
Stay Healthy:
Maintaining a regular exercise routine, eating healthy and long walks with her dogs.
Education:
The Ohio State University, Columbus, OH
The Swedish Institute for Massage, New York, NY
Katherine Eaton