Integrative Medicine Doctors
At Nava, we not only expect our Nava care team physicians to be experts in their field, but also to share our passion for holistic and integrative medicine. Our integrative medicine doctors must also be compassionate and patient-centered with excellent bedside manner.
Simply put, when you come to Nava, you come to the best.
We can't wait to meet you!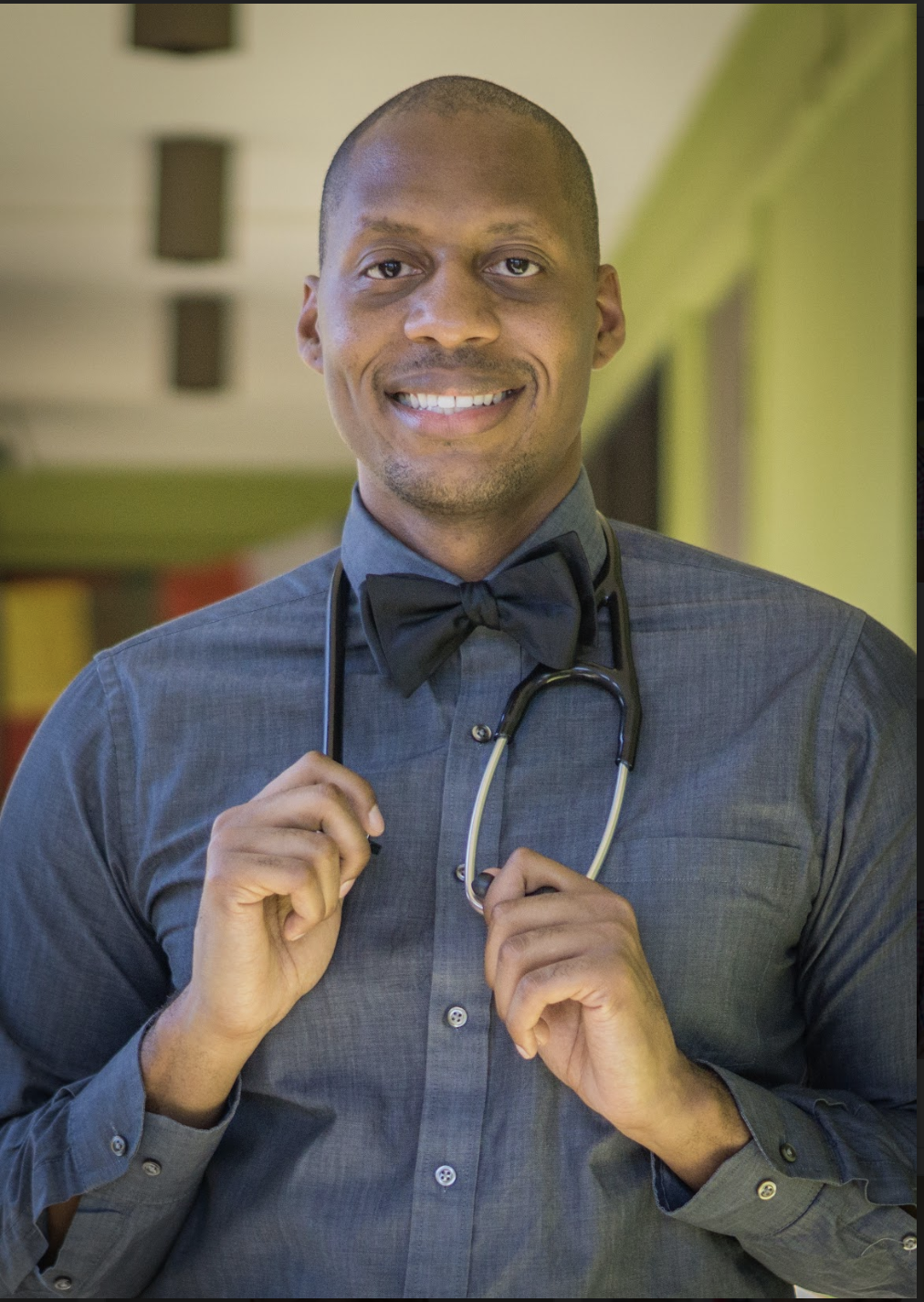 As a Naturopathic Medicine doctor, I use an evidence-based integrative medical approach to improving health outcomes. I enjoy using natural and conventional medicine best to help patients become the best versions of themselves.  
I stay happy and healthy by going to the gym and working as much as possible. I enjoy lifting weights and swimming. I am also a foodie and enjoy discovering new restaurants and recipes with friends and family. 
Education: 
Undergrad: 
St. Mary's College of Maryland 
Grad school: 
Hood College M.S. in biomedical School 

Frostburg State University M.S. in PA Studies 
Medical School: 
Southwest College of Naturopathic Medicine and Health Sciences (SCNM) 
Residency: 
SCNM / Center of Family Health 
Calvin Richards ND, PA-C.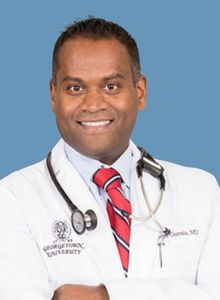 Dr. Joseph Gurrala has been practicing Anti-Aging Medicine using Bioidentical Hormone Replacement Therapy in Northern Virginia since 2010.
Dr. Gurrala completed his medical training at the Royal College of Surgeons in Dublin, Ireland, and has Residency training in Psychiatry from Georgetown University Hospital in Washington, D.C. Dr. Gurrala's unique background enables him to use an integrative, holistic treatment approach to help patients improve their health and quality of life.
Dr. Joseph Gurrala
Integrated Nurse Practitioners & Physician Assistants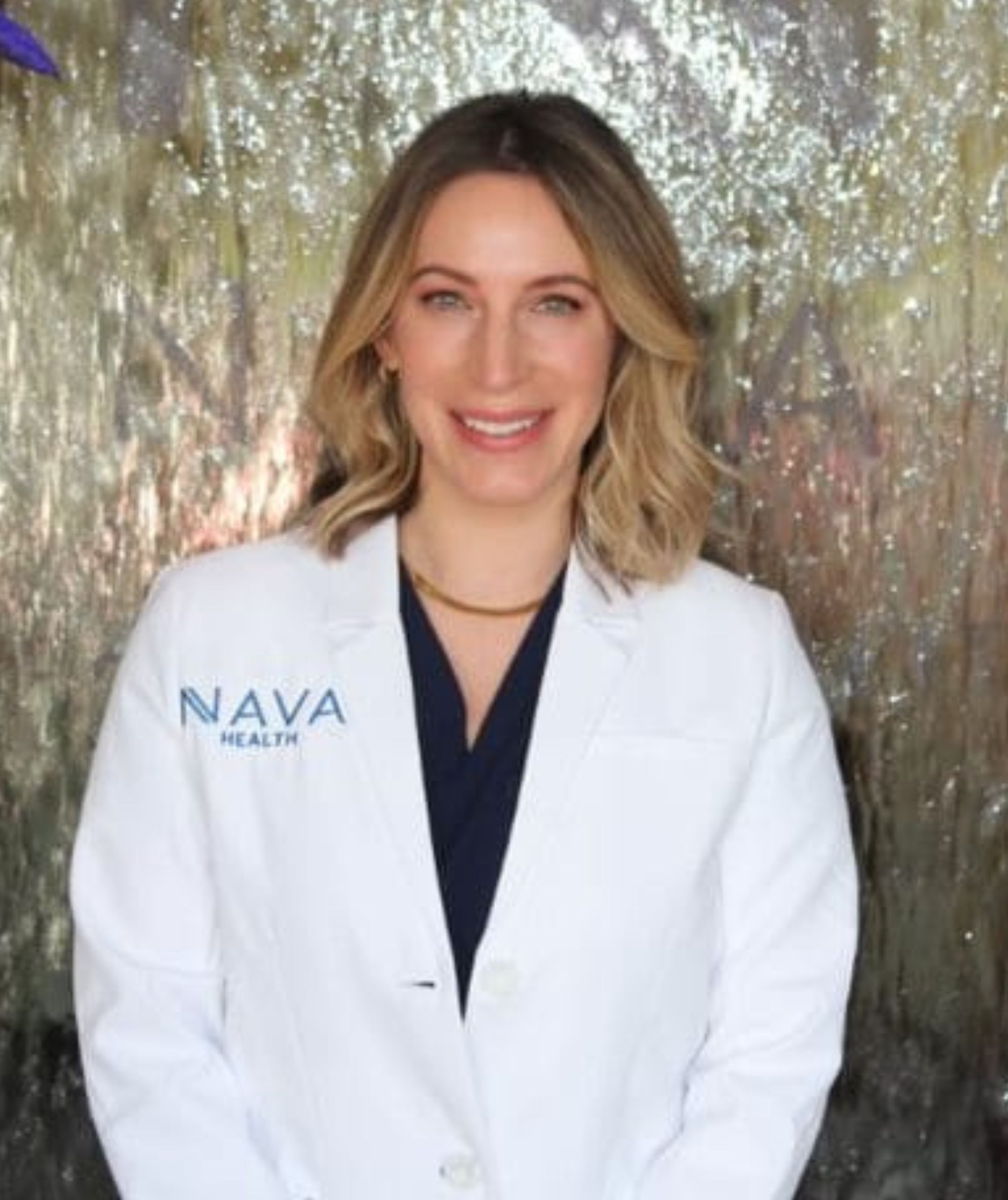 Being a Family Nurse Practitioner has helped me to give back and share my advanced knowledge with people to help them achieve their health goals and feel their absolute best. Having a nursing background working in intensive care with neonates has molded me into a gentle provider, avid listener and trusted provider. I provided care for families and their children at the most vulnerable times in their life and always made sure I gave my very best each and every day. My current career path has lead me to an exciting and rewarding approach to medicine.
Knowing how precious life is from my background in critical care, I believe we should all aim to thrive not just survive. People deserve to feel vibrant and live full lives- capable of having energy for relationships, healthy food preparation, enjoyment of life's variety and indulging in a restorative night of sleep at the end of a balanced beautiFULL day. I feel grateful and enthusiastic to work for a company where I can use my talents combined with Science to empower clients at NAVA to live with vigor. I have a carefully curated and evidence-based set of tools at my disposal to help our clients lead a lifestyle I advocate for and believe in and I can't imagine a more rewarding career path.
Family is very important to me and makes me feel supported. Like most of us, being around positive people, pets, or spending time outdoors in nature really gives me a boost. I stay mentally healthy by being organized and setting goals for myself. I love the saying "be firm in your goals, but flexible about how you achieve them." Being flexible allows one to be adaptable to change and make refinements along the way. It allows being opened to Science and new, innovative ways of doing things. Finally, I stay happy and healthy by not comparing my journey to other's. I hope to inspire my clients to do the same and give them tools to follow their own special path and individualized plan of care. At the end of the day, I believe we are only in competition with ourselves. "Better than yesterday" is my healthy mantra.
Education:
Undergrad: Misericorida University School of Nursing
Graduate: Duquesne University
Board certification: 
FNP-BC (Board Certified Family Nurse Practitioner) 
American Nurses Credentialing Center (ANCC)
Ashley Beccaloni, FNP-BC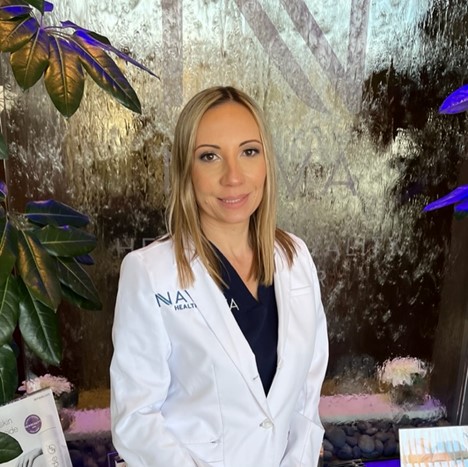 As a Certified Nurse Practitioner allows me the special opportunity to serve clients in a dynamic environment. I am very fortunate to see firsthand the benefits that clients experience, which truly enhance their lives. My work assists each client in being the best version of themselves. It is so enriching to provide people with the tools to succeed.
How I stay happy and healthy: I believe overall health is rooted in a balanced lifestyle. This includes healthy eating, a strong family support system, a proper work-life balance, and daily exercise. I am fortunate to have a supportive husband who is my best friend. I greatly enjoy going back home to south Brazil to spend time with family and help those who are less fortunate. My hobbies include assisting animals, going to the beach, and staying active. My greatest passion is helping others, whether an animal or a person.
Education:
Undergrad: Eastern Kentucky University (BSN)
Graduate: Chamberlain University (MSN/ FNP)
Board certification: 
American Association of Nurse Practitioners (AANP)
Narayana Pennington, MSN, FNP-BSN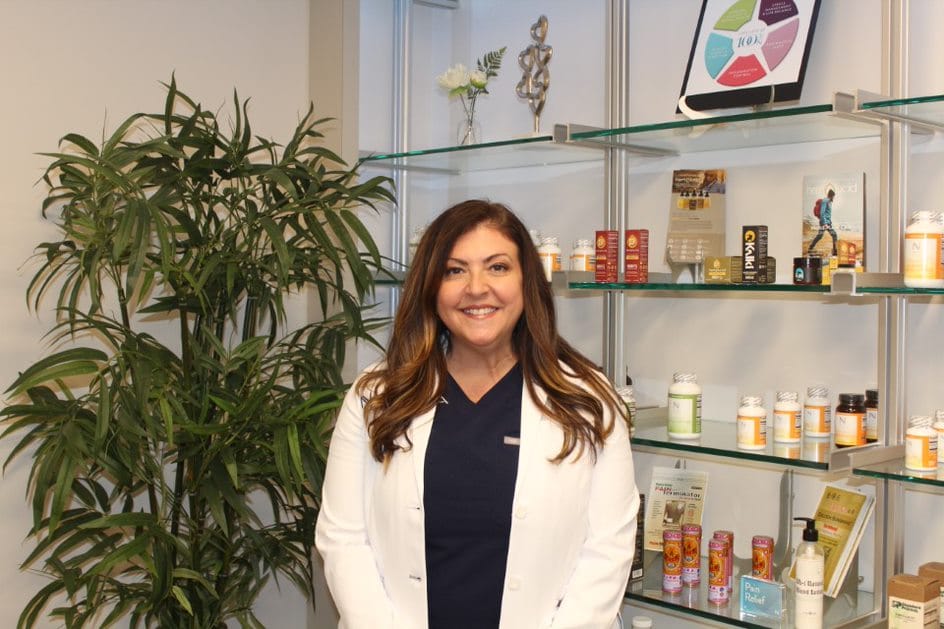 As a Certified Family Nurse Practitioner with the majority of my experience working in Pediatrics, I have been able to see the importance of healthy nutrition and a healthy lifestyle for proper growth and development. Also the importance of illness prevention in order to maintain your health and well-being.
I really enjoy providing my patients with education which allows them to become independent in creating the best version of themselves. I believe that a healthy mind and emotional state is as important as physical health, they are all connected. It's very rewarding helping those in need and I look forward to continuing to do so as a medical practitioner at Nava Health and Vitality Center.
I've been a vegetarian for the majority of my life and I recently created an Instagram page sharing my healthy creative vegetarian recipes. I love being outside in nature and the sunshine. I love the beach and hope to live there someday. I enjoy spending time with my husband and son, gardening, exercise, photography and am a big animal lover. I really enjoy helping those in greatest need and am the co-founder and Medical Director of the Espwa Foundation that provides medical care in Cap Haitian, Haiti. This experience has been rewarding on so many levels and has really taught me to cherish the importance things in life.
Education:
Undergrad: Gannon University in Erie, Pennsylvania (BSN)
Graduate: George Mason University/George Washington University (MSN/ FNP)
Board certification: 
ANCC (American Nurses Credentialing Center)
Jennifer Schmidt, MSN, FNP-BC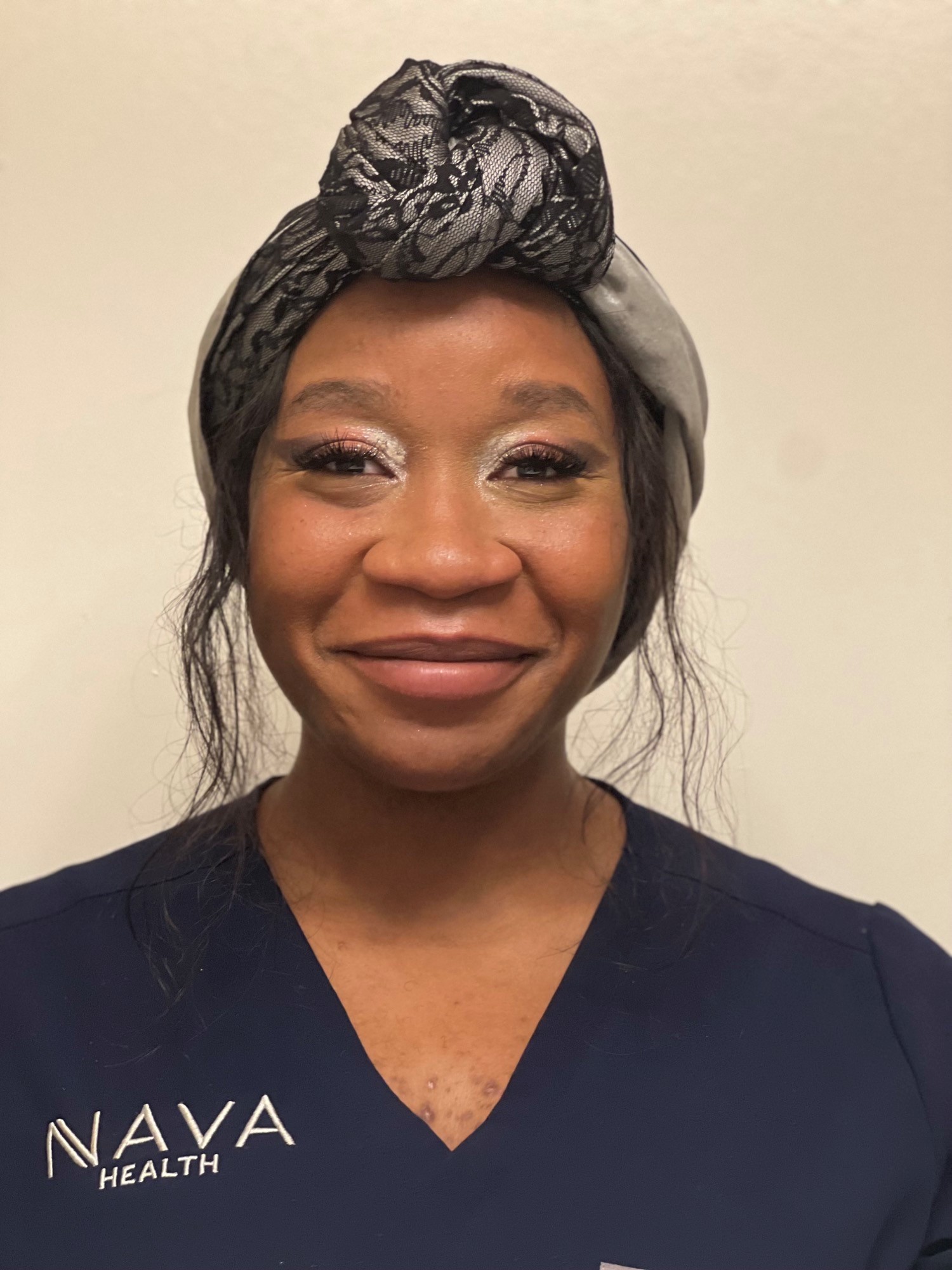 I have been a Registered Nurse since 2017 but started my medical career as an LPN in 2013. I've worked with adult and pediatric populations in various specialties, from critical care to clinic work.
I always had a strong passion for natural, holistic care, and after nearly a decade in traditional medicine, I found NAVA and just knew I had found a good fit. There is a welcoming atmosphere and a good balance of eastern and Western medical modalities that can be tailored to suit specific client needs.
When I'm not at NAVA, you can find me at dance and various dance classes in the area, getting some delicious food in the city, or watching movies at home with my Morkie puppy and husband. I have a huge zest for life, so you may find me daydreaming about my next vacation.
Thankful to be part of the growing NAVA team!
Rose Bullock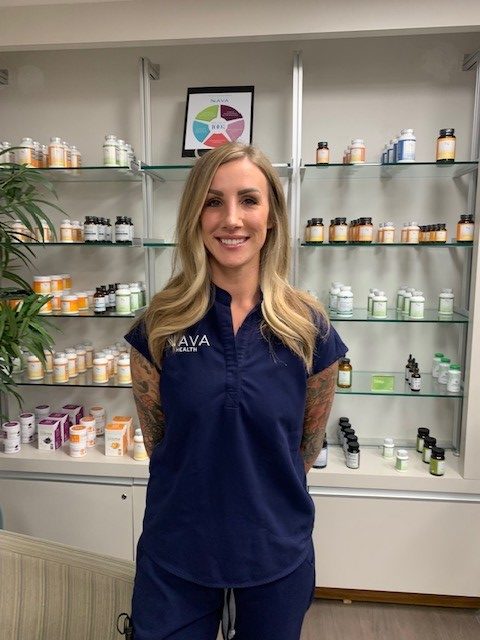 I received my Bachelor's Degree in Nursing in 2017 after five years of active duty in the United States Marine Corps. I was a medical-surgical nurse for five years before transitioning from the hospital to Nava, where I've found my passion in helping people to feel their best.
I am genuinely grateful to be a part of the Nava team!
I enjoy being active outdoors, hiking, yoga, traveling and cooking in my free time.
Education: Bachelor of Science in Nursing from Chamberlain University
Megan Ortiz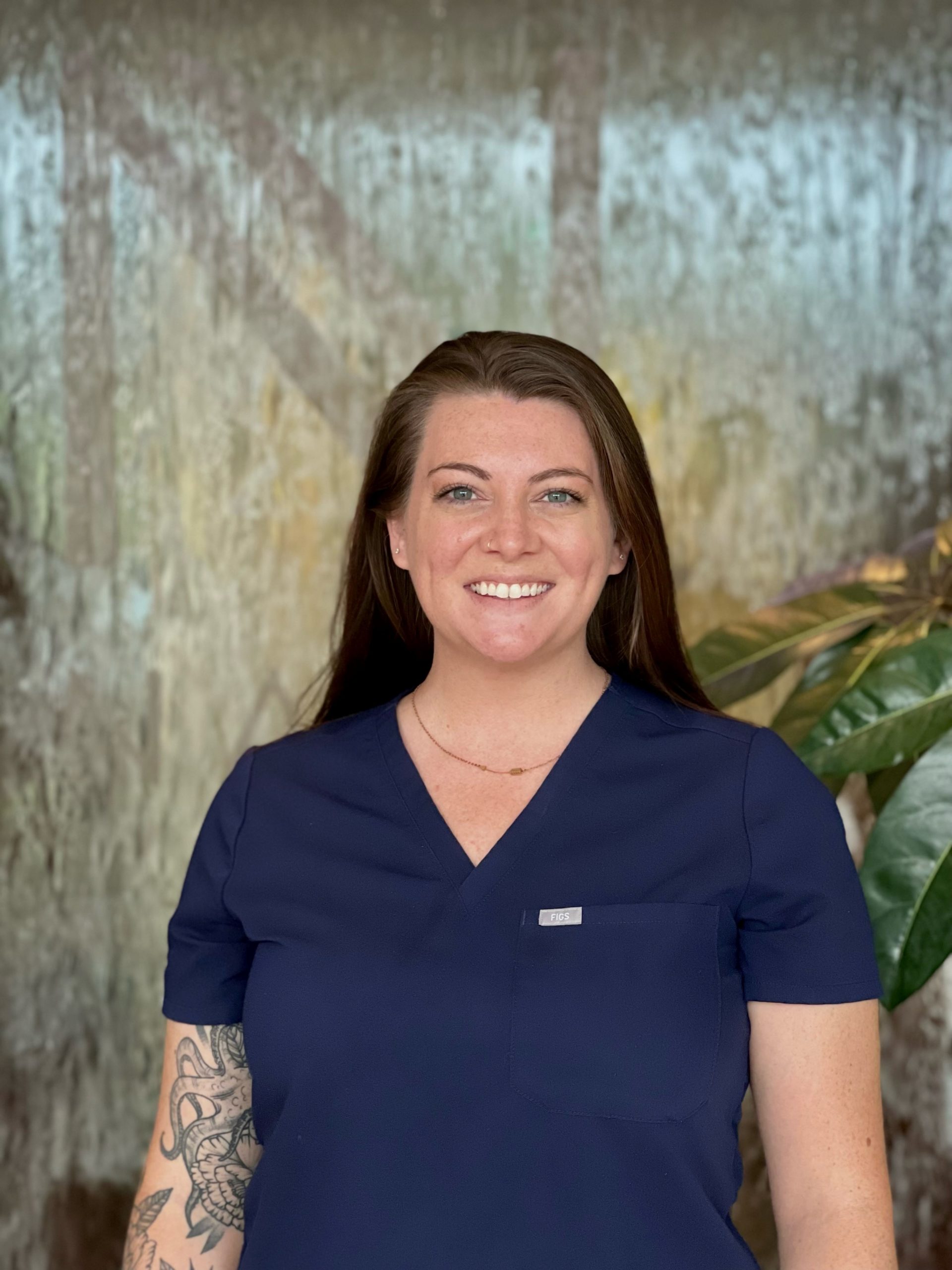 I received my Bachelor's Degree in Nursing in 2017 after five years of active duty in the United States Marine Corps. I was a medical-surgical nurse for five years before transitioning from the hospital to Nava, where I've found my passion in helping people to feel their best.
I am genuinely grateful to be a part of the Nava team!
I enjoy being active outdoors, hiking, yoga, traveling and cooking in my free time.
Education: Bachelor of Science in Nursing from Chamberlain University
Leslie Rider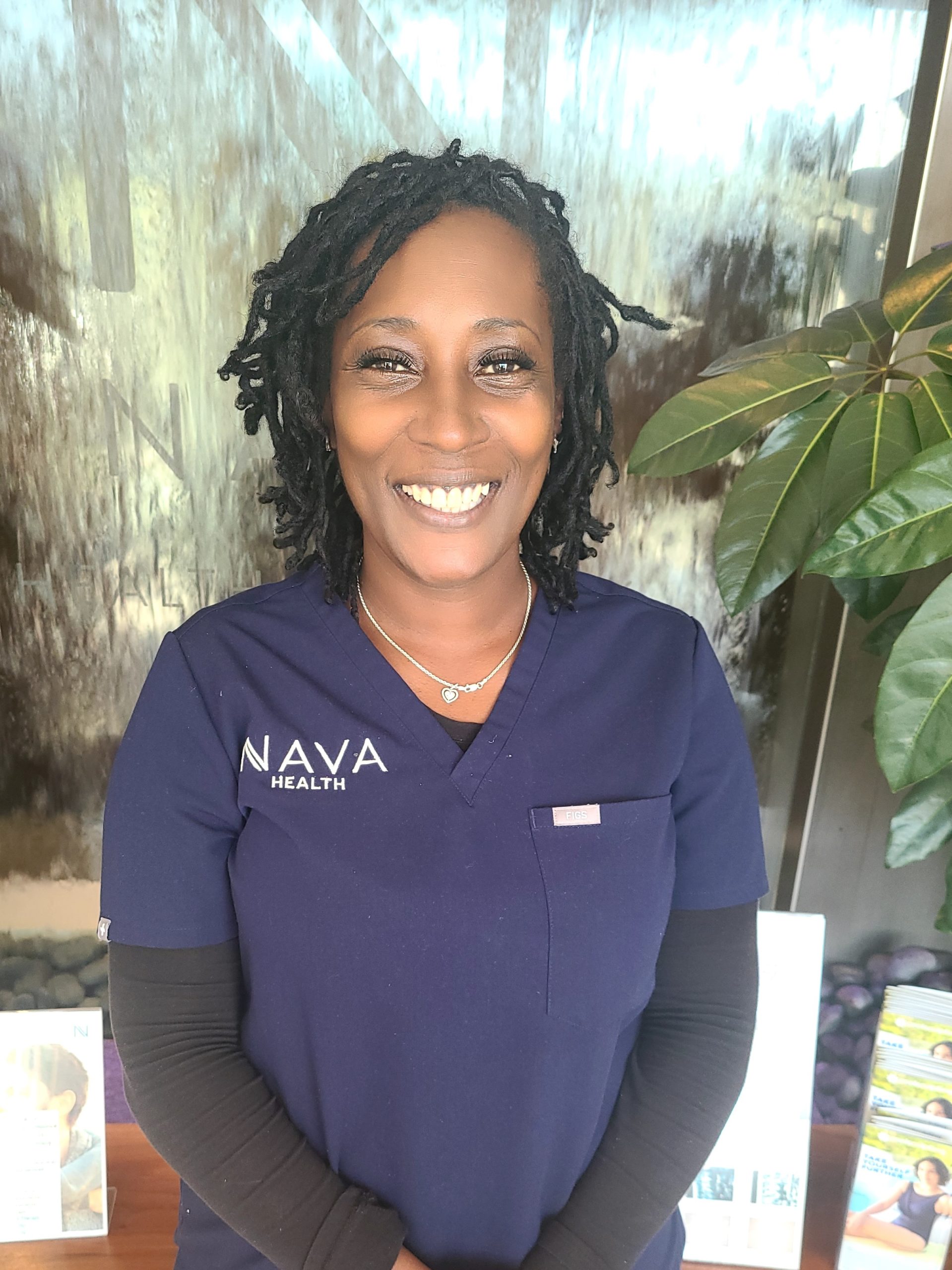 I was born and raised in Washington, dc. I have been practicing Medical Assistant and phlebotomy for over 20 years. I take pride in my work by making my patients feel comfortable through my phlebotomy skill and always ending with a smile.
Nava provides me with positive and continuous learning opportunities. In addition, I love working for Nava and coming to work every day to see my Nava family.
Angela Sullivan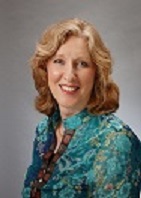 As a functional nutritionist, my philosophy is that we each have unique digestive systems, just as we each have unique fingerprints. There is no one-size-fits-all diet plan that works for everyone. With additional training in diabetes, metabolic syndrome, and GI health, I will help you create a personalized roadmap to health that suits your unique needs, lifestyle, and goals.
I start my day with a few minutes of reflective meditation and at the end of the day, preparing healthful meals feels like a loving transition back to home life. In my free time, I enjoy finding beautiful new places to go for long walks with my husband, sprinkling in some laughter along the way.
Education:
Undergraduate: BBS, Pace University, New York, NY, secondary education
Graduate: MBA, International Finance, New York University
Graduate: MS, Nutrition & Integrative Health, Maryland University of Integrative Health, Laurel, MD
Board Certifications:
Licensed Dietitian Nutritionist
Certified Nutrition Specialist
Karen Wright, MS, CNS, LDN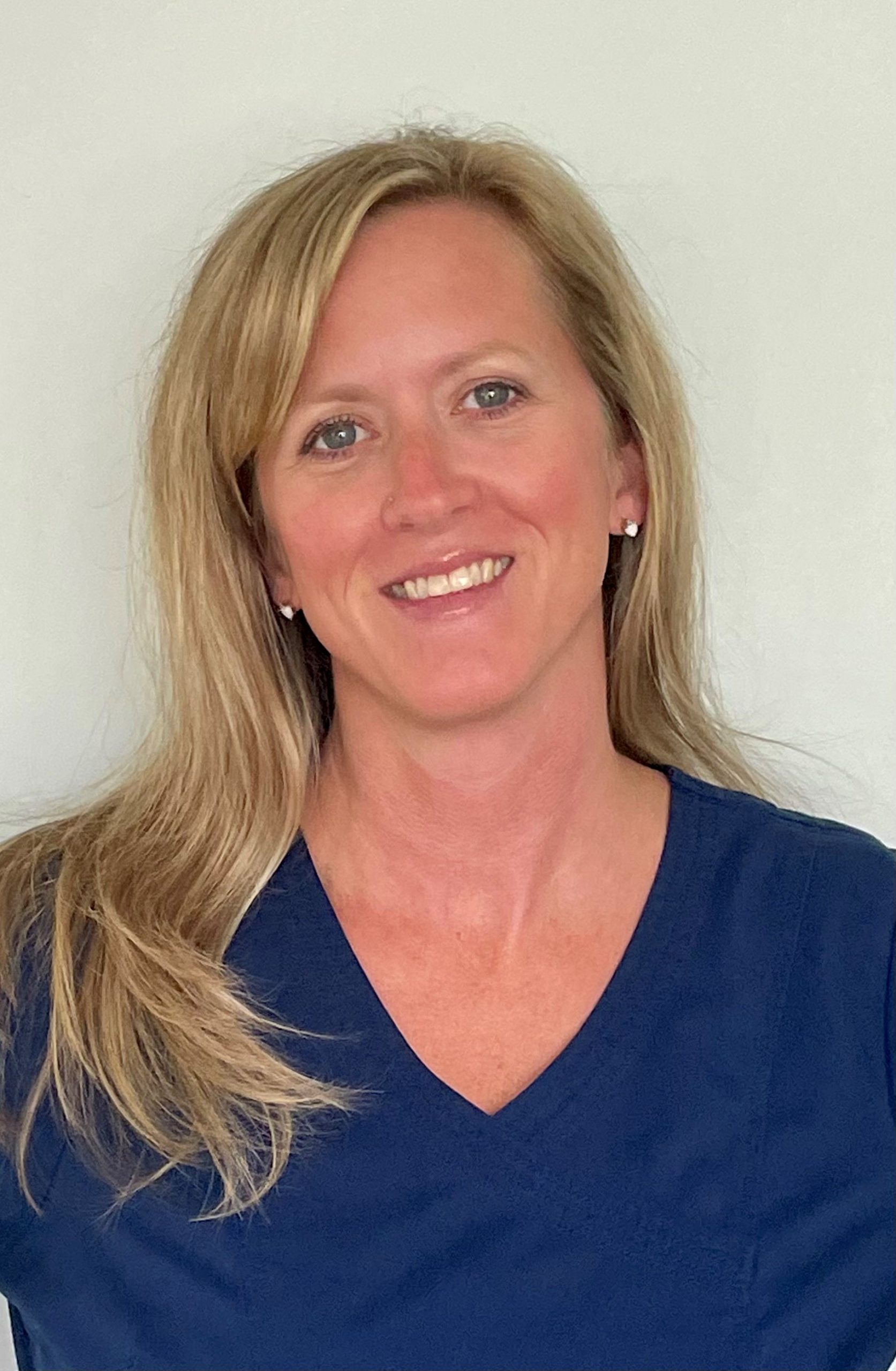 Megan Copeland MS, CNS, LDN, is a practicing Clinical Nutritionist in the state of Maryland.
After receiving her Bachelor of Science degree in Biology, she began her military career as an Animal Care Specialist.  Upon completing her commitment to the U.S. Army, she was licensed as a massage therapist from the Holistic Massage Training Institute and then earned her Master of Science degree in Nutrition and Integrative Health from Maryland University of Integrative Health.
Megan is credentialed as a Certified Nutrition Specialist and a Licensed Dietitian Nutritionist. She is a member of the Academy of Nutrition and Dietetics and has achieved her Autoimmune Paleo practitioner certification. Megan is currently completing her Certified Functional Medicine Practitioner training from Functional Medicine University. In addition to working at NAVA Vitality, she runs a Metabolic Reset group program online in her private practice.  In her time outside of the clinic she teaches Integrative Nutrition and Holistic Health to middle and high school students in their family's homeschool cooperative.
Her research interests include nutritional support for growing healthy families and the use of supplements in clinical practice for the prevention and treatment of chronic diseases such as diabetes, heart disease as well as autoimmune and gastrointestinal disorders.
Megan enjoys spending time with her husband and three kids; their favorite places are the beach or a motocross track.  She enjoys caring for their garden, tending to their dog, cat and chickens and getting her daily dose of sunshine.
Education:
Bachelor of Science degree in Biology from Greensboro College
MS, CNS, LDN
Megan Copeland MS, CNS, LDN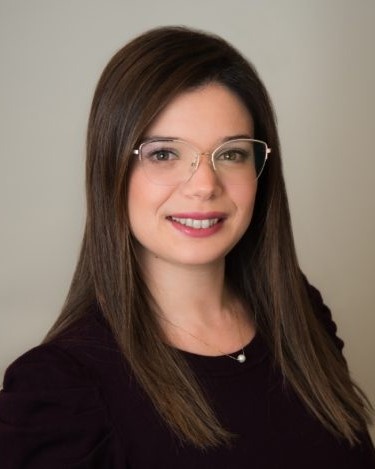 Nour Amri is a Licensed Integrative Nutritionist, Certified Nutrition Specialist, and a Certified Ketogenic Nutrition Specialist. She earned her Master's degree from the Maryland University of Integrative Health. She also received her certification for mind-body medicine facilitation from Georgetown University School of Medicine. In her approach, Nour applies the principles of Integrative and Functional Nutrition, which emphasize healthy eating personalized to the client's genetics, environment, lifestyle, and health concerns. She believes that food is not just about calories and energy; it provides information that would contribute to modulating health and disease and is a significant component of the emerging science of Epigenetics. Emerging research confirms that poor dietary habits and lifestyle can initiate various illnesses and autoimmune diseases.
She also works with clients on optimizing gut health, using food as medicine, and recommends therapeutic food plans and appropriate supplements that boost the immune system and nourish the body.
As a member of a multidisciplinary team of medical providers, she helps patients implement dietary and lifestyle changes by designing individualized nutritional plans and assessing their progress.
Nour Amri, CNS, LDN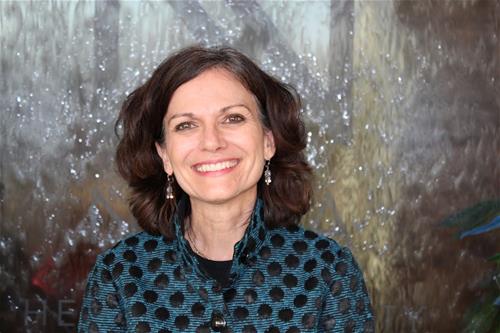 Joda Coolidge, Nava's Director of Life Coaching, believes that anyone, through choice and action, can build a rich, full life marked by joy, engagement, and success. As a positive psychology coach, she helps people live their lives with purpose, in alignment with their beliefs and their own personal definition of success. She loves to take clients on a journey of self discovery, challenges them to identify barriers, and works collaboratively to build a realistic, achievable plan of action. Joda has a keen sense for helping clients identify what is out of alignment: career, health, or relationships. With her extensive personal experience as a counselor, coach, social worker, marketing executive, and business owner, she is unusually qualified in this field. Applying life, wellness, and positive psychology coaching skills, clients develop an integrated, balanced plan that guides them in making choices that, when executed, bring the joy and satisfaction in life that every one of us truly deserves.
Joda has been passionate about well-being and wellness for over 30 years. After nearly two decades as a corporate marketing executive, Joda returned to her true love and founded Live Life Happy Coaching in Great Falls, VA. Joda earned her Bachelor's degree in Psychology and Individual/Family Studies and her Graduate degree in Counseling from the University of Delaware.
As a certified CTI and positive psychology coach, she has completed training through MBI, Inc. and received training from Gretchen Pisano of Sounding Board Ink, LLC, Dr. Robert Biswas-Diener of International Happiness, the Wholebeing Institute and the Institute of Integrative Nutrition. Additionally, she is a member of ICPA, a Harvard Medical School Affiliate and is in the process of receiving her certificate from Integrative Enneagram Solutions.
Joda's own personal happiest moments are spent having time with her husband and four adult children, savoring a cup of oolong tea, feeling the joy of a long run, finding hidden gems when traveling, and listening to the stories of people's lives.
Joda Coolidge
Holistic Therapists
Our holistic therapists are a large part of the Nava care team and are held to the same standards as our physicians – they must be exceptional in their field, be committed to our vision of helping you holistically reach your health goals, and provide compassionate, patient-centered care.
One of the things that sets Nava apart is our collaborative approach to health. Our therapists may specialize in one aspect of your health, but you can expect that all of the therapists who help you will be coordinating and communicating to make your treatments as effective as possible.
That's something you won't experience anywhere else.
Nava Aesthetics
Nava Health is committed to helping our clients live life at 100%. Feeling your best includes looking your best, and we provide an array of premium aesthetic treatments to restore damaged skin to a healthy, youthful condition. In addition, we provide minimally and non-invasive medical treatments for the total anti-aging skin care and body sculpting solutions.
Aesthetics Nurse Injector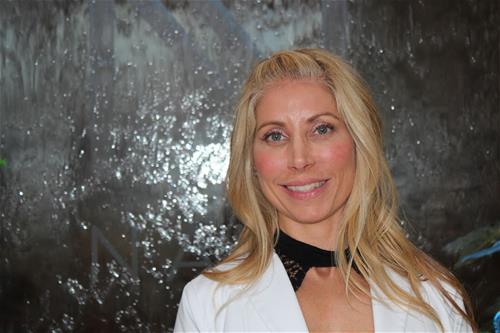 I received my BSN from UMAB (University of MD, Baltimore) in 1999.  I've worked in Open heart surgery, PACU, PCU areas before working 10 years in a cosmetic surgery center.  I started working for NAVA April, 2016 as a RN injector.  I love making people look and feel their best!  I love doing PRP procedures to people because it's a great way to assist the body in repairing itself.
In addition I am certified to provide Coolsculpting Services to our clients in Bethesda and Columbia Maryland.
I love working for Nava because I feel they are dedicated to the overall well-being of their clients using individualized cutting-edge care.  I am inspired by how Nava is always improving and learning new ways to assist clients with their health.
I am a single parent of three beautiful children which keep my quite busy at home!  I  enjoy staying fit by lifting weights and running outdoors.
Debbie Tracey