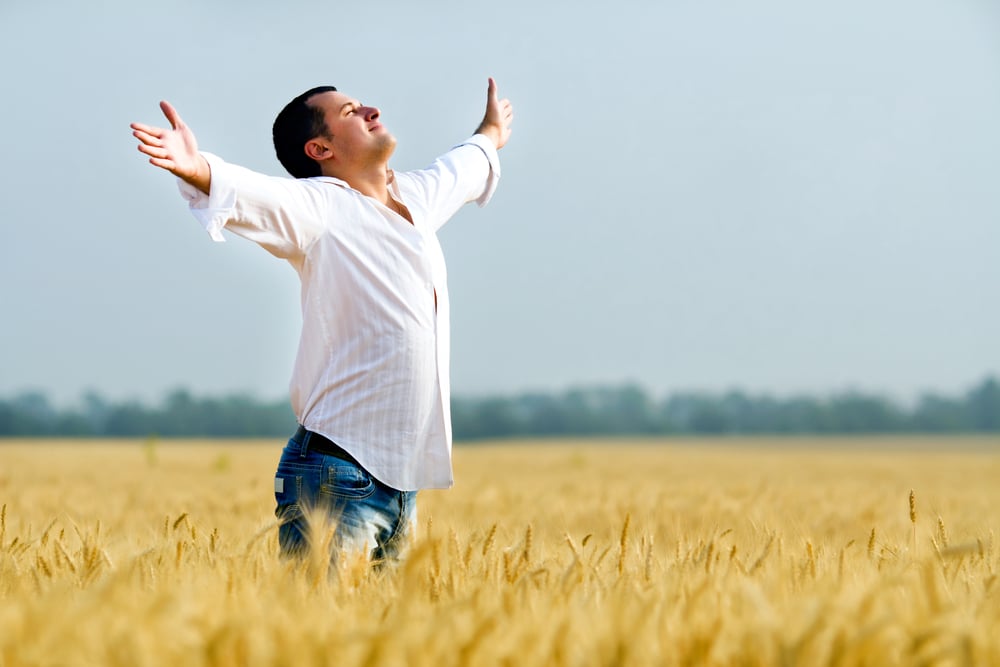 Bioidentical Hormone Replacement
(BHRT) for Men
Too many men think that hormone shifts, drops, and imbalances don't happen to them – that's just something that middle-aged women go through. It's not something they think they have to worry about.  
But they're wrong.  
Men also experience declining hormone levels as they age. It's natural, but it can cause serious health issues and a decline in your quality of life. And it's not something you have to just live with anymore. Bioidentical hormone replacement (BHRT) can give you more energy, more muscle mass, more strength, faster weight loss, and a revitalized libido and sexual function.  
Symptoms of Hormone Imbalance in Men
Hormone imbalance in men can happen at any time of life, but it's most common at middle-age as testosterone levels begin to decline rapidly. Other hormones can cause issues, but testosterone levels have the biggest impact on men's health and quality of life. This middle-aged stage is often called andropause, or "male menopause."  
Men who are dealing with hormonal imbalance may experience one or more of these symptoms:   
Weight gain 

Muscle loss

 

Difficulty sleeping

 

Fatigue 

 

Low libido

 

Erectile dysfunction

 

Depression
These symptoms are too often dismissed as the result of stress, but it's most commonly an issue of lowered testosterone. If you're experiencing one or more of these symptoms, you may benefit from advanced lab tests that can give you a complete picture of the issues and help you find a solution.  
What is Bioidentical Hormone Therapy for Men?
Bioidentical hormone replacement therapy – or BHRT for short – is a method of treating hormone imbalances that has gained popularity in the last few decades, though the technology dates back nearly a century. It helps men and women regain hormonal balance through treatment with hormones that are identical in structure to the hormones your body produces naturally. The hormones used for treatment are also derived from natural sources – like yams – and can lead to fewer side effects and risks than traditional hormone replacement therapy.  
BHRT can come in many forms, so it's easy to pick the method that works best for your lifestyle and your body with guidance from an experienced medical professional. You may be prescribed BHRT that comes in the form of:   
Injections

 

Creams

 

Pills

 

Patches

 

Gels

 
BHRT is a safe, reliable and well-studied form of hormone therapy for men.  
Hormone Replacement Therapy Benefits for Men
Bioidentical hormones are made to exactly match the molecular structure of hormones present in your body. These hormones bind to your body's hormone receptors in the exact same way as the hormones produced naturally by your body. The dosage can be more tailored to each individual to achieve optimal levels.  
The benefits of BHRT are many – it offers both better quality of life and improved health with the right treatment plan. Men who have undergone BHRT report benefits including: 
Reduced body fat

Weight loss

 

Increased energy

 

Lower anxiety 

 

Increased muscle mass and strength

 

Boosted sexual performance and desire

 
How Nava Center Can Help
When you work with the hormone experts at Nava Center, you can expect a completely customized treatment plan that takes every facet of your life into account. There are many different factors that impact your health and hormone levels, from your lifestyle to diet to exercise and more. We will take every factor into account so you get a holistic, complete plan for wellness – not just a way to cover up symptoms.  
Based on the results of your in-depth self-assessment and comprehensive wellness diagnostics, your Nava practitioner may determine that BHRT is the best way to help you address the side effects resulting from a testosterone imbalance. 
Nava's BHRT doctors can use the delivery method that is best suited to your specific needs. In order to achieve better results, Nava's BHRT program is often paired with our exclusive hormone supplements. 
BHRT for Men | Male Menopause (Andropause) / Low T
Many men experience a condition similar to menopause called andropause, though it may begin at a much younger age than menopause in women. If you're noticing any potential symptoms of hormone imbalance after age 30, it's likely that you now need to take action.  
With increased awareness surrounding this common condition, the popularity of male hormone replacement and testosterone therapy has grown rapidly in recent times. As the testosterone levels in the body decrease, there are many functions that start to decline. These conditions are not limited to sex drive and erections. Low testosterone can have a direct impact on mood, energy, blood sugar, and sleep, as well as a host of other issues. Thus, optimizing testosterone levels is a very advantageous way to enhance your overall health. 
Nava Center Offers BHRT for Men
Whether you experience insomnia, fatigue, anxiety, low sex drive, weight gain, or a combination of these symptoms, bioidentical hormone replacement therapy doctors may be able to help. With Nava's bioidentical hormone replacement therapy (BHRT), you have the opportunity to rejuvenate your body and reframe your expectations for getting older – you don't need to live with these symptoms. 
If you are a man with a diagnosed testosterone imbalance, your Nava practitioner may determine, after a targeted examination and diagnostic testing, that Nava's bioidentical hormone replacement therapy doctors might be able to help improve your health and wellness. Keep reading to learn more about the benefits of our hormonal imbalance treatment. 
Our medical staff will perform appropriate testing and follow blood levels closely to ensure the safety of any recommended hormone imbalance treatment. You can rest assured that our testosterone therapies include ongoing support, careful monitoring, and advanced diagnostics. 
Learn more about Nava's services for men: 
Suggested Blog Posts
You don't need to suffer the effects of low testosterone or aging – there's hope and help so that you can live the full and fit life you've dreamed of. 
Ready to Feel Better Than Ever?
Nava offers virtual and in-person appointments at our three flagship locations.