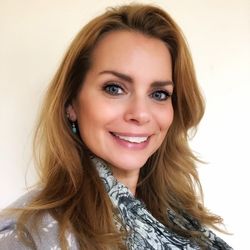 COLUMBIA, MD., May 3rd, 2022 – Nava Health, a vertically integrated, tech-enabled healthcare practice combining integrative, functional, preventive, and regenerative medicine with four locations in the Baltimore, Washington metropolitan area, announced the appointment of Suzanne Coblentz as Chief Marketing Officer (CMO) to the executive team.  
Coblentz has over twenty years of experience in performance marketing, strategic planning, and leadership. She has spent the past ten years in direct-to-consumer industries, leading marketing teams specializing in digital performance, content, and social marketing.   
Before Nava Health, Coblentz was Director of Marketing at Window Nation, a national leader in the home improvement sector. Coblentz executed the digital go-to-market strategy for existing and new markets, including content and SEO, paid performance marketing, and sales enablement functions, into a demand generation engine, focused on driving sales growth and revenue. Before her role at Window Nation, Coblentz was the Head of Marketing at Go Ape, a leader in the outdoor recreation industry in the US and UK.  
Coblentz is a returning team member at Nava Health, having spent nine years at AscendOne, another Bernie Dancel-owned and operated company, and was with Nava Health at its inception. "Having worked with her earlier in her career, we are excited to have Suzanne return to Nava and bring her data-driven approach and proven track record of scaling ROI- driven marketing strategies at this pivotal time of growth," said Bernie Dancel, Chief Executive Officer and founder. "She rejoins the company at a time of tremendous momentum and innovation, and her expertise will help us scale our business for greater impact as we enter this next exciting phase of our journey."   
Coblentz will drive the company's brand, expand Nava Health's reach in new and existing markets, and build engaging client experiences. In addition, she will play a pivotal part in building upon the company's market position to drive continued growth and client value.   
"It's an honor to have the opportunity to work with all of the world-class physicians' health coaches, technology leaders, and business innovators at Nava Health," said Coblentz. "I'm inspired by Nava Health's continuous innovation and mission to provide options for care and improve outcomes for the millions of people facing chronic conditions and in search of a preventive approach."   
For more information on Nava Health, visit www.navacenter.com.  
About Nava Health
Nava Health is a vertically integrated, tech-enabled healthcare practice combining integrative, functional, preventive, and regenerative medicine. Our innovative medical practice uses a data-driven, personalized approach to optimize health and increase longevity. We provide each client with an individualized wellness roadmap tailored to their specific symptoms, medical needs, and personal goals. All client wellness roadmaps result from a proprietary diagnostic process, the "Nava Method," which utilizes data and specially designed software to create optimal personalized client outcomes. To learn more visit navacenter.com 
Media Contact 
Suzanne Coblentz