Shockwave Therapy for ED (Erectile Dysfunction) and Peyronie's Disease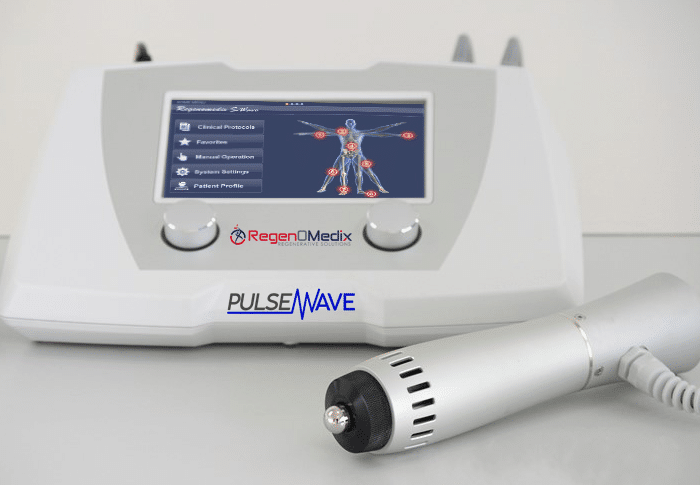 Maintaining a healthy and pleasurable sex life is a vital component to a man's overall health, wellness and self-esteem.
Our dedication to bringing innovation to our clients' health now includes the breakthrough Shockwave Therapy for ED and Peyronie's Disease. Get Shockwave Therapy near you at one of our locations in Columbia, Bethesda, or Fairfax.
Shockwave Therapy, also known as ESWT (Extracorporeal shockwave therapy): is a revolutionary sexual enrichment procedure that is redefining sexual pleasure, function and spontaneity by harnessing your body's own restorative potential. And it's done without any surgery or injections!
While this subject may be uncomfortable and often avoided with many physicians, sexual wellness conversations at Nava will feel natural and comfortable. Our medical practitioners are properly trained to advise clients on the right solution customized to their body and their needs.
Rejuvenate Your Sex Life
If you want to learn more about our shockwave sexual vitality service or are ready to start experiencing a whole new level of pleasure, then give us a call today.
Shockwave Therapy Benefits
Shockwave Therapy is the latest, most innovative, all-natural sexual rejuvenation therapy available today. It provides a non-surgical, non-injection opportunity to restore sexual health and confidence.
Here's the magic … noninvasive, low intensity pulsed acoustic waves are delivered into the tissue of the penis to stimulate healing. In just a few short minutes, the pulsed acoustic waves promote healing and restoration of your natural sexual function by improving blood flow, clearing plaque out of blood vessels and stimulating the growth of new ones. Although sometimes confused with an ultrasound treatment for erectile dysfunction, Shockwave Therapy is more powerful and effective than ultrasound.
Rather than relying on pills or injections, shockwave therapy reverses the underlying issues causing erectile dysfunction or Peyronie's disease in the first place.
The result? Stronger erections and a healthier sex life than you've had in years.
Shockwave Therapy Side Effects: Shockwave Therapy typically has little to no unpleasant side effects and is completely safe even for people with heart disease, high blood pressure, and diabetes.
Call today to schedule your consultation and learn more about how Shockwave Therapy can make you feel more like yourself again.