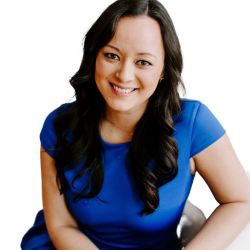 Jess graduated with her master's from Maryland University of Integrative Health (MUIH). She completed the requirements to become a Certified Nutrition Specialist (CNS) and is a Licensed Dietitian Nutritionist (LDN) in Maryland. She has also completed a post-graduate certification as a RECODE Certified Practitioner via the IFM Cognitive Health Training.
Before MUIH, she received a certification from the Institute for Integrative Nutrition in Holistic Health Coaching (CHHC) and is a member of the American Association of Drugless Practitioners. Jess also holds bachelor's degrees in Psychology and Sport Studies from Towson University.
 Jess uses science-based diet and nutrition therapies to support your health and well-being. She believes in an integrative personalized approach to health and healing that considers the whole person — body, mind, and spirit. Jess has worked with hundreds of clients in various settings to support many issues, including blood sugar, weight management, metabolic imbalances, mood, inflammation, digestion, food sensitivities, cognitive problems, and environmental toxicity. She will work with you in a collaborative effort to tailor an individualized nutrition care plan to support the root cause of your unique needs and concerns.
She enjoys cooking, traveling, and doing anything on or near the water in her spare time.