Bioidentical Hormone Replacement Therapy (BHRT) in Bethesda, MD
You can now experience hormone therapy in Bethesda. Our office now offers the revolutionary bio-identical hormone replacement therapy (BHRT) to provide our patients with a safe method to combat the effects of aging. However, BHRT also works to relieve a host of other chronic conditions, including:
Symptoms of Hormonal Imbalance in Women
Low Energy
Brain Fog/Memory Issues
Trouble Sleeping
Anxiety/Depression
Mood Swings
Migraine Headaches
Hot Flashes
Muscle Loss
Weight Gain
Low Sex Drive
Vaginal Dryness
Osteoporosis
Symptoms of Hormonal Balance in Men
Brain Fog/Memory Issues
Muscle Loss
Weight Gain
Low Energy
Low Sex Drive
Anxiety/Depression
Trouble Sleeping
Hot Flashes
Erectile Dysfunction
Nava prides itself on having Bethesda's local experts in bio-identical hormone replacement therapy. Our long list of satisfied patients can attest. Read one of our patient's experiences with BHRT.
Bioidentical Hormone Therapy Reviews
"Although I was skeptical at first, Nava turned my life around.  My energy is up, I am going to the gym, and my migraines have stopped. I am so grateful to Dr. Lord and his staff."
-Barbara C.
"I learned more about my health and what was going on inside my body with Nava's testing than I ever had with my regular doctors. I've lost weight, I have more energy and I feel the best I have in years."
-Joseph L.
"What I love most about NAVA is the individualized attention I receive. The entire staff works together to provide you with a supportive environment."
-Kelly H.
Feel Better Than Ever Before: Start With a No Obligation Phone Consultation Today
New at Nava! Schedule a convenient phone consultation to get started with hormone therapy
Step 1 – Call Nava today to schedule your 30 minute virtual appointment
Step 2 – Speak to a practitioner about your needs and goals
Step 3 – Receive the next steps for your hormone treatment
Who is Bioidentical Hormone Replacement Therapy (BHRT) for?
Anyone experiencing the effects of a hormonal imbalance can benefit from BHRT. Upon making your first appointment for hormone therapy in Bethesda with Nava, your practitioner will decide if he or she feels that BHRT is the remedy for the symptoms you are experiencing.
BHRT for Women
Menopause and perimenopause are common reasons why women are referred to a BHRT doctor at Nava, but it can also be an effective treatment for premenstrual syndrome (estrogen dominance.)
BHRT for Men
Men are known to produce less and less testosterone as they age. Some refer to this as male menopause or andropause. This can eventually lead to a noticeable drop in testosterone that leads to:
Decreased energy levels
Weight gain
Low sex drive
What is BHRT?
Bio-identical hormone replacement therapy is a treatment that Nava's doctors tend to recommend when your body is not producing enough of a specific hormone (usually testosterone in men and estrogen in women). There are therapies that use synthetic hormones for treatment, which may not be as effective as the bio-identical hormones that Nava uses in its practice.
Nava uses bio-identical hormones that are derived from natural plant sources, such as yams. The main difference is that these hormones exactly match the molecular structure of the hormones that are present in your body. Whether these hormones are introduced to your body by injections, creams, pills, or subdermal pellets is your preference. However, whichever method you choose, BHRT will correct your hormonal imbalance and alleviate your symptoms.
Request Your First BHRT Appointment at Nava's Bethesda, MD Location
The fastest way to schedule your first appointment is to call us at 410-910-6156, but you can also fill out our online form.
The conveniently located Nava Health & Wellness Center in Bethesda, MD serves clients from Rockville to Potomac and beyond. The center is conveniently located near major highways including 270, 495, and 97.
If you have questions about Nava, use the links or phone numbers below to get the answers you need.
Nava Health and Vitality Center – Bethesda, MD
Champlain Building
6410 Rockledge Dr
Bethesda, MD 20817
(800) 762-6282
Center Hours
Hours have been adjusted due to COVID-19
Monday, Wednesday and Thursday: 9:00am – 6:00pm
Tuesday,  Friday, Saturday, Sunday: CLOSED
Normal Hours:
Monday, Tuesday, Thursday and Friday: 9:00am – 6:00pm
Saturday: 9:00am – 2:00pm
Sunday and Wednesday: CLOSED
Click here to view all upcoming events and free wellness seminars.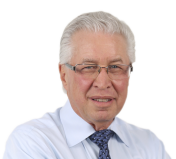 This content has been approved by Nava's Medical Director Dr. Lord.
After graduating from Loma Linda University Medical School in California, Dr. Lord completed his residency program at George Washington University in Washington D.C. Since then, he has acquired over 40 years practicing Obstetrics and Gynecology in the Washington D.C. Metropolitan area.