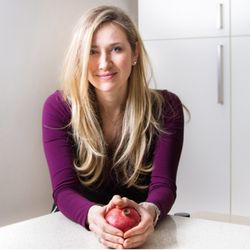 Dana is a Doctor of Clinical Nutrition (DCN) and a Board Certified Nutrition Specialist (CNS). Her passion for health and wellness started at a very young age and only grew stronger once she started working with patients in a professional setting.
Her passion for personalized nutrition and precision medicine eventually expanded to education and academia. She served as a Lead Student Nutrition Clinic Supervisor and Adjunct Faculty at her alma mater, Maryland University of Integrative Health, where she taught both Master of Science in Nutrition and Integrative Health and Doctor of Clinical Nutrition Programs.
She joined the Nava Nutrition Team in 2014. She took a five-year advanced learning journey away from Nava in 2017 to expand her knowledge in laboratory science and serve as a medical education specialist for a clinical laboratory, Genova Diagnostics. During this time, she also served and continues to serve as a CNS Board supervisor and mentor. Dana's clinical and research focus is on digestive health, neuroendocrine-immune health, natural hormone balancing, reproductive health, and fertility.
Dana re-joined the Nava Nutrition Team in 2022 and is grateful to be able to share her knowledge and provide support to patients who seek to improve and optimize their well-being through learning and understanding how nourishment may support their goals.
Outside of Nava, Dana loves spending time with her two Labradoodles. You can frequently find her outdoors with her two pups, enjoying nature, working on enrichment dog training, and preparing nutritious meals for them (pet nutrition is one of her latest passions).