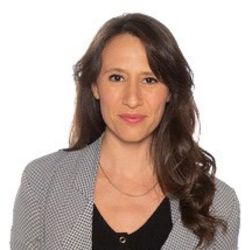 Eryka Clayton is a highly skilled and compassionate practitioner who believes everyone deserves to thrive. Eryka holds a Master's in Clinical Nutrition from the University of Bridgeport. Her approach is evidence-based Integrative Functional Nutrition. 
She provides personalized nutrition considering the complexities of each individual's unique genetics, goals, and lifestyle to get the best outcomes possible. Known for her strong communication skills and empathetic approach, Eryka fosters trust and actively involves clients in tailoring nutrition and lifestyle plans to individual needs. She is deeply committed to healing and optimization and takes pride in building step-by-step plans that have easy integration through nutrition education and lifestyle wellness support. She works with all ages, groups, and families to empower, achieve optimal health, and celebrate successes. 
Eryka has a passion for prevention and performance nutrition as well as specialties in eating disorders, non-toxic living, food creativity, genetic predisposition disease prevention, weight stabilization, management of autoimmune conditions, eczema, and related skin conditions, gastrointestinal disorders, mental health and neuro-regeneration, hormone regulation, and cancer treatment and post-treatment remission support.
In addition to clinical work, Eryka is dedicated to mentorship. With a background in education and as a retired professional ballet dancer, she actively mentors young professional dancers and athletes when not working with NAVA clients. In addition, she speaks nationwide on Integrative Wellness and Performance Nutrition.  
Education: 
Graduate
MS, Clinical Nutrition, University of Bridgeport 
Certifications
Institute of Integrative Nutrition Certified Practitioner

Member of the American Nutrition Association (ANA)