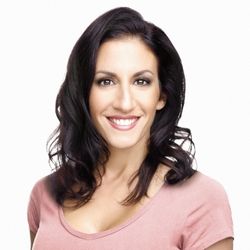 Throughout her decade-long pursuit of ensuring her patients have the care they deserve, Kathy Xydis has completed a Master of Science in Nutrition and Integrative Health, been approved as a Licensed Nutritionist (LDN), and fulfilled the rigorous requirements of becoming a Board-Certified Nutrition Specialist (CNS®). This is the most advanced certification for personalized nutrition practitioners. She is also a Doctor of Clinical Nutrition Candidate working on her residency (estimated year of completion: 2023).
Her aim is for every one of her clients to feel empowered and supported while being successful in the outcomes they seek. She follows the tenets of Functional Medicine, where she focuses on root cause analysis, and the patient is at the center of care. Her approach is Science-Based, Heart-Centered, and Individualized.
Kathy helps women and couples at the beginning stages of trying to conceive or struggling to get pregnant to fulfill their dreams of becoming parents.
Areas of Focus:
Systemic Health
Fertility
Hormone Regulation & Endocrine Imbalances
Digestive Health
Sleep, Energy, & Performance
Biochemistry &Functional Labs
Nutrigenomics
Lifestyle, Stress, & Mood
Education, Certifications, and Memberships
Doctor of Clinical Nutrition Candidate (2023)
Master of Science in Nutrition and Integrative Health
Board Certified Nutrition Specialist (CNS®)
Licensed Dietician Nutritionist (LDN)
American Nutrition Association (member)
Institute for Functional Medicine (member)