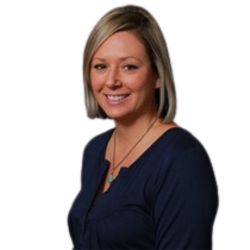 As an Integrative Clinical Nutritionist, Mary Kate works with you in a holistically focused manner to find the deep-rooted reasoning behind symptoms and illness. She utilizes natural healing methods, including food as medicine, quality supplements, movement, and stress reduction techniques to help support healing from the source.
With the varied nutritional information out there today, what to do with the foods you consume can get confusing. It isn't very clear because true healing is never one size fits all, and every individual is unique. Nutrition is a science; it is medicine, and it is deeply personal – therefore, Mary Kate spends time with you to create a completely personalized plan to bring balance back to the body and mind. When we utilize essential nutrition, the body has the building blocks needed to function optimally, balance and heal.
True nutrition should not be seen as a 'diet' in the way of restriction, guilt, or deprivation. Instead, it should be seen as the ultimate act of self-love. It's a way of listening to your body, being mindful of one's needs, and intentionally nourishing your body and mind daily.
Mary Kate received her Bachelor's Degree in Psychology from Temple University and her Master of Science in Clinical Nutrition and Integrative Health from Maryland University of Integrative Health. She is a Licensed Dietitian Nutritionist, Board-Certified Nutrition Specialist, and Board-Certified Holistic Health Practitioner.
Over the last 11 years, Mary Kate has been dedicated to working in the Integrative Health and Functional Nutrition field. She enjoys connecting with her clients, truly getting to know them and their stories while working with them throughout their health journey.