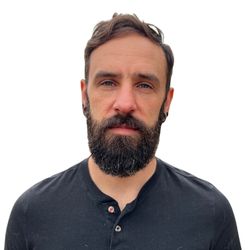 Dr. Hall brings a food-first approach to his work with patients. His expertise ranges from the myriad manifestations of metabolic dysfunction, gut health, cancer, autoimmunity, mental health, and human development and optimization. In addition to a food-first approach, Dr. Hall utilizes focused nutraceutical supplementation as needed and an array of supportive lifestyle interventions to facilitate positive environment/gene interactions.
Dr. Hall has spent over a decade practicing and teaching meditation and yoga.
Dr. Hall believes the relational dynamic established in the healing container is as much of a part of the therapeutic unfolding as other more tangible aspects. As such, he takes the time to listen, guide and ask questions that support deep embodied insight, a reduction of resistance, and accelerated behavior change.
These skills come together as you work collaboratively to build a care plan that meets the needs of your unique circumstance.
When he isn't lovingly in service to his patients, Dr. Hall is running trails and mountain biking, sitting in cold pools of water, swinging kettlebells, dancing with Spirit in his yoga practice, and trekking through the Blue Ridge Mountains in Central Virginia, his two savage children and most beloved partner.