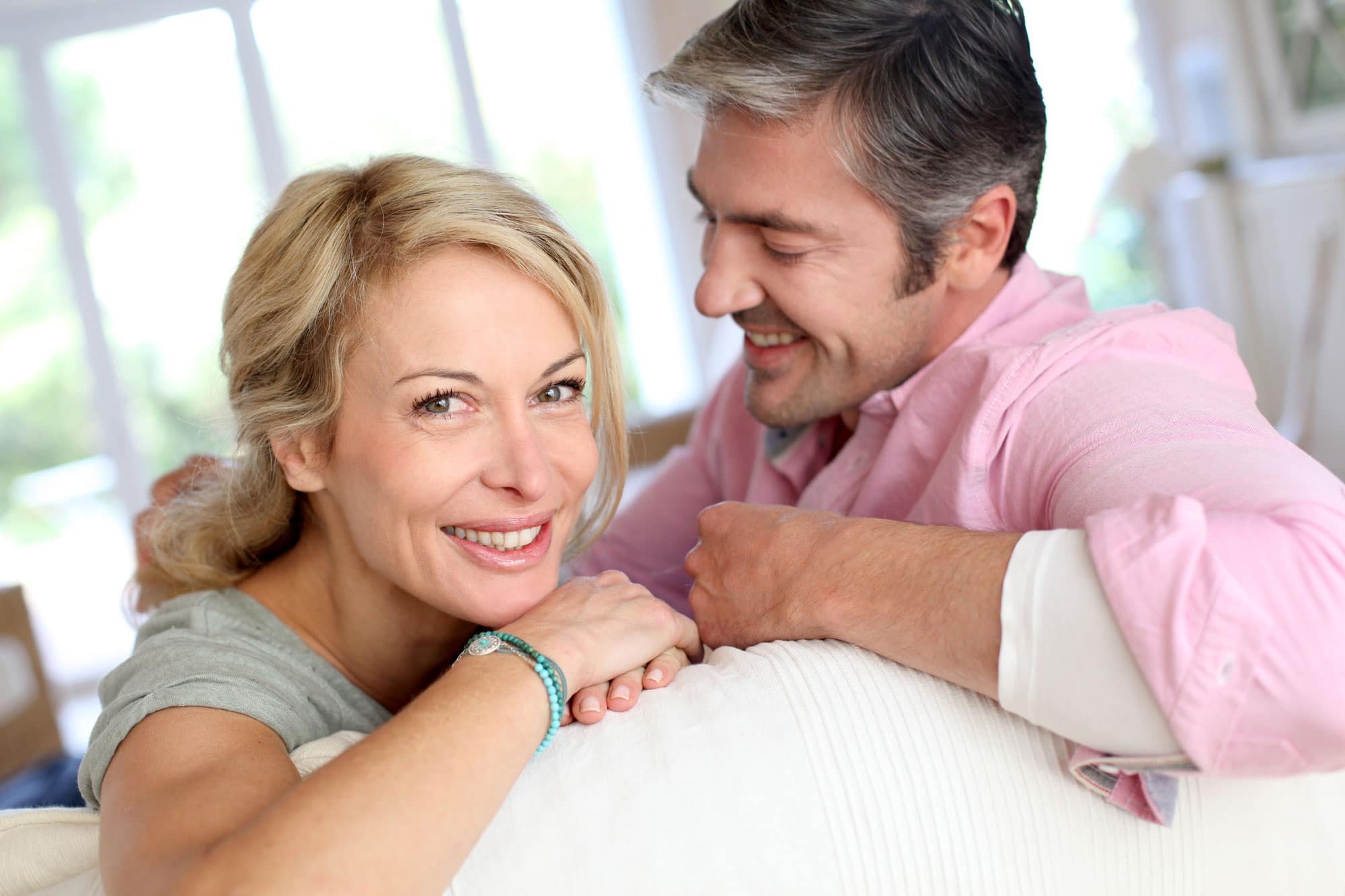 Bioidentical Hormone Replacement Therapy (BHRT)
As we age, our bodies undergo natural changes in our hormone levels. Hormones are tiny chemical messengers with a big impact on almost every function of your body. Levels of hormones can become unbalanced due to the natural aging process, the cumulative efforts of chronic stress, or a disease that affects your hormones. You may experience changes like unexplained weight gain, insomnia, increased anxiety or depression, mood swings, loss of libido, fatigue, or brain fog – or a combination of many of these symptoms.  
These changes happen because hormones levels shift or drop. But though these are natural changes, you don't need to live with these negative symptoms. Many people turn to hormone replacement therapies to provide relief from these symptoms. And one of the most popular therapies is bioidentical hormone replacement therapy, or BHRT. If you're wondering what BHRT is, the benefits it can offer, and the things you should consider before you ask your doctor about trying it, read on to learn everything you need to know. 
Feel Better Than Ever Before: Start With a No Obligation Phone Consultation Today
Schedule a convenient phone consultation to get started with hormone therapy
Step 1 – Call Nava today to schedule your 15 minute virtual appointment
Step 2 – Speak to a practitioner about your needs and goals
Step 3 – Receive the next steps for your hormone treatment
What is BHRT? 
BHRT is a form of hormone replacement therapy that can treat both men and women when they are dealing with drops or imbalances in their hormone levels. While it's used most often to address the symptoms of menopause in women, it can be used for a host of other conditions. These can include cancer treatment, adrenal and thyroid disorders, insulin resistance, fibromyalgia, osteoporosis, and more.  
Bioidentical hormones are called that because although they're manmade hormones, they are derived from plant sources and are chemically identical to the ones produced by your own body. BHRT comes in many forms, including:  
Injections

 

Creams

 

Pills

 

Patches

 

Gels

 

Insertable Pellets
Who Needs BHRT?
Bioidentical hormones are formulated from natural plant sources, such as yams. They're made to exactly match the molecular structure of hormones present in your body. These hormones bind to your body's hormone receptors in the exact same way as the hormones produced naturally by your body. The dosage can be more tailored to each individual to achieve optimal levels. 
For Women BHRT can be used to increase the level of hormones that have dropped, whether that's a result of aging or in the course of a disease that affects hormone levels like diabetes or cataracts. Replacing hormones can even help improve the appearance of skin and reduce wrinkles. 
It can also improve symptoms of hormone imbalance like:   
Mood changes 

 

Memory loss

Weight gain 

 

Hot flashes 

 

Night sweats 

 

Sleep problems 

 

Lowered libido or pain during sex 

 
For Men BHRT is a safe, effective option to increase hormone levels that have decreased due to aging, chronic stress, or disease. Rebalancing hormone levels, especially testosterone in men, can help you regain your younger, fitter body. You can live a healthier, more active lifestyle while feeling like your younger self.
It can also improve hormone imbalance symptoms like:
Weight gain
Muscle loss
Sleep problems
Low libido or erectile dysfunction
Brain fog
Depression
Anxiety
BHRT can be the right option for both men and women of all ages, since anyone can experience hormone imbalance at any point in their life. If you have one or more of the symptoms above, you should schedule an appointment with an experienced hormone therapy practitioner. They can help you identify what is happening and the best way to fix it, including BHRT.
Is there a Difference between BHRT and Other Hormone Replacement Therapies?
Bioidentical hormones are different from the ones used in traditional hormone replacement therapy, known as HRT, because they're identical in their makeup to the natural hormones your body produces. The hormones used in HRT, on the other hand, are made from the urine of pregnant horses and other kinds of synthetic hormones.  Since the hormones used in BHRT are closer to your own natural hormones, they may be a safer and more effective option for treating hormone imbalances. 
According to a report produced for the US National Library of Medicine National Institutes of Health, patients report greater satisfaction with bioidentical hormone therapy than with a therapy that uses a synthetic hormone.
"Bioidentical hormones have some distinctly different, potentially opposite, physiological effects compared with their synthetic counterparts, which have different chemical structures," states the report. Physiological and clinical data have indicated that a bioidentical hormone is associated with a diminished risk for breast cancer, compared with the increased risk associated with synthetic hormone.
"Physiological data and clinical outcomes demonstrate that bioidentical hormones are associated with lower risks, including the risk of breast cancer and cardiovascular disease, and are more efficacious than their synthetic and animal-derived counterparts," notes the report.
BHRT Benefits for Women | Menopause,  PMS and Estrogen Dominance
Menopause is a natural process that every woman will experience as she ages. It happens as the production of estrogen and progesterone in the body begins to vary widely. The menopausal transition can take between 7-14 years to complete, and symptoms can range from mild to severe. Women going through menopause may experience hot flashes, night sweats, trouble sleeping, weight gain, and other symptoms that have a serious impact on their quality of life.  
Pre-Menstrual Syndrome (PMS), or estrogen dominance, is a separate condition that afflicts millions of women, but is often seen as normal. Estrogen dominance occurs when there is too much estrogen in relation to progesterone at certain stages of the menstrual cycle. Both excess body fat and diet can contribute to estrogen levels regardless of what the ovaries secrete. This can cause hormone imbalance. 
Nava practitioners may address estrogen dominance through a medically supervised weight loss program, liver support, as well as bioidentical progesterone in a capsule form. In addition to hormone therapy, Nava's bioidentical hormone replacement therapy doctors use an integrative approach for balancing hormone levels. This may include weight loss, acupuncture, blood sugar maintenance, thyroid support, and stress reduction.  
During menopause, many women experience symptoms including sleep issues, weight gain, tiredness, anxiety, and low libido. At Nava, our strategy to address these conditions works by restoring hormone levels that have become depleted or imbalanced due to menopause or an underlying health condition. By thoroughly evaluating overall hormone function, your Nava bioidentical hormone physician can find the source of hormone imbalance or deficiency—essential information to know before making any treatment recommendations. Addressing the problem from the root cause means you'll find real relief, not just a temporary fix for your hormonal imbalance. 
You can read much more in-depth information about BHRT options for women here.  
BHRT Benefits for Men | Male Menopause (Andropause) / Low T
It's an all-too-common misconception that only women experience hormonal changes as they age. Many men experience a condition similar to menopause called andropause. This can begin at a much younger age than menopause in women. With increased awareness surrounding this common condition, the popularity of male hormone replacement and testosterone therapy has grown rapidly in recent times. 
As the testosterone levels in the body decrease due to aging, stress, or disease, there are many functions in the body that start to decline. The symptoms go far beyond simply lower libido or difficulty getting or keeping an erection. Low testosterone can have a direct impact on mood, sleep, blood sugar, and energy, as well as a host of other issues. Optimizing your testosterone levels can enhance your overall health and your quality of life. 
Our medical staff will perform appropriate testing and monitor your blood levels closely. This ensures the safety of any recommended treatment for hormone imbalance. You can rest assured that our testosterone therapies include ongoing support, careful monitoring, and the most advanced diagnostics available. 
You can read much more about BHRT options for men here.  
The Nava Center Approach to BHRT
Based on the results of your in-depth self-assessment and comprehensive wellness diagnostics, your Nava practitioner will evaluate your treatment options. They may determine that BHRT is the best way to help you address the side effects of hormone imbalance. 
Nava's BHRT doctors use the delivery method that is best suited to your specific needs. In order to achieve better results, we often pair Nava's BHRT program with our exclusive hormone supplements.  
Our BHRT treatment includes a comprehensive review. We'll go over your current hormone levels, your goals and needs, and your health history. One of our experienced doctors will prescribe a customized treatment plan targeted to your needs and lifestyle.  
If you are a woman experiencing menopause, or a man with a diagnosed testosterone imbalance, your Nava practitioner can help. After a targeted examination and diagnostic testing, Nava's bioidentical hormone replacement therapy doctors might be able to help improve your health and wellness through BHRT.  
Nava's Hormone Optimization Therapy is unique. It's not simply limited to Bioidentical Hormones (for safe and optimal hormone optimization), but also provides Adrenal Recharge therapy and Thyroid Balance programs. This helps heal the root cause of your hormone imbalance.
Nava's Bioidentical Hormone Replacement Therapy, as administered by a Nava practitioner, may be able to help you recapture the balance and energy of youth, instead of settling for the negative effects of aging. You don't need to live with the effects of hormone imbalances anymore with Nava Center on your side. 
Learn more about Nava's services for men:
Suggested Blog Posts
Is BHRT Right for You?
There are no one-size-fits-all answers to any health question. Every person's body is unique, and every treatment plan needs to be customized. BHRT may be the right option for you if you're currently suffering from a hormonal imbalance due to aging, illness, or another cause. It's a safe, effective choice for most people. But to be sure you're getting the BHRT treatment that truly gets at the root cause of your symptoms, you need to have the right holistic treatment team in place to address what's really causing your issues. 
Whether you experience insomnia, fatigue, anxiety, low sex drive, weight gain, or a combination of these symptoms, bioidentical hormone replacement therapy may be able to help. With Nava's BHRT, you have the chance to rejuvenate your body and your outlook on aging.  
It's critical to have the right physicians on your side to help you build a safe, effective, holistic plan. You want to  get back to feeling like your youthful self again. That's what the team at Nava Center is here to help you do. We're committed to helping you feel YOUR 100% again, whether that means preventing chronic diseases, looking or feeling younger, or just living the healthiest, happiest life you can. 
Dr Douglas Lord
For over 40 years, Dr. Lord has followed his passion for learning, teaching and helping people using proven, scientific methods. Dr. Lord played a crucial role in the development of our proprietary approach to total body wellness – the Nava Method. He is responsible for creating the best experience for clients by ensuring they have access to the newest and best advances in integrative wellness, one of which is Nava's Bioidentical Hormone Replacement Therapy. Over the course of his career, Dr Lord has developed the reputation as a highly respected practitioner and is well loved by his patients.
Dr Lord's medical training and experience:
Medical degree from Loma Linda University Medical School
Residency at George Washington University
40 years practicing medicine with a specific focus on Obstetrics and Gynaecology
Additional training at American Academy of Anti-Aging and Regenerative Medicine
Additional training in integrative medicine at the Sajune Institute of Regenerative and Restorative Medicine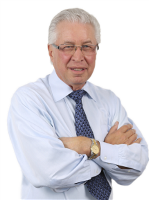 Ready to Feel Better Than Ever?
Nava offers virtual appointments, as well as in-person appointments at our three flagship locations.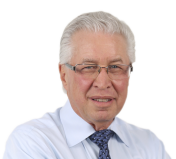 This content has been approved by Nava's Medical Director Dr. Lord.
After graduating from Loma Linda University Medical School in California, Dr. Lord completed his residency program at George Washington University in Washington D.C. Since then, he has acquired over 40 years practicing OB/GYN, continually adding a more holistic approach to his care. He has been studying integrative medicine for over 15 years, and has guided Nava since the beginning, as we continually add the latest new technology to improve health and anti-aging options.