Bioidentical Hormone Replacement (BHRT) Doctors
Whether you experience insomnia, fatigue, anxiety, low sex drive, weight gain, or a combination of these symptoms, bioidentical hormone replacement therapy doctors may be able to help. With Nava's bioidentical hormone replacement therapy (BHRT), you have the opportunity to rejuvenate your body along with your outlook on getting older.
If you are a woman experiencing unpleasant hormonal side effects due to menopause, peri-menopause; or, a man with a diagnosed testosterone imbalance, your Nava practitioner may determine, after a targeted examination and diagnostic testing, that Nava's bioidentical hormone replacement therapy doctors might be able to help improve your health and wellness. Keep reading to learn more about the benefits of our hormonal imbalance treatment.
Feel Better Than Ever Before: Start With a No Obligation Phone Consultation Today
Schedule a convenient phone consultation to get started with hormone therapy
Step 1 – Call Nava today to schedule your 15 minute virtual appointment
Step 2 – Speak to a practitioner about your needs and goals
Step 3 – Receive the next steps for your hormone treatment
Hormone Replacement Therapy Benefits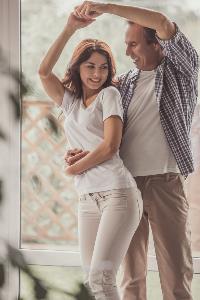 Bioidentical hormones are formulated from natural plant sources, such as yams, and are made to exactly match the molecular structure of hormones present in your body. These hormones bind to your body's hormone receptors in the exact same way as the hormones produced naturally by your body. The dosage can be more tailored to each individual to achieve optimal levels.
Based on the results of your in-depth self-assessment and comprehensive wellness diagnostics, your Nava practitioner may determine that BHRT is the best way to help you address the side effects resulting from menopause in women, or a testosterone imbalance in men.
Nava's BHRT doctors can use the delivery method that is best suited to your specific needs. In order to achieve better results, Nava's BHRT program is often paired with our exclusive hormone supplements.
During menopause, many women experience sleep issues, weight gain, fatigue, anxiety, and low sex drive. At Nava, we have developed a strategy that can help address these conditions by restoring hormone levels that have become depleted or imbalanced due to menopause or an underlying health condition. By thoroughly evaluating overall hormone function, a Nava bioidentical hormone physician can assess the source of hormone imbalance or deficiency—essential information to know before making any recommendation.
Nava's Hormone Optimization Therapy is unique in that it is not simply limited to Bioidentical Hormones (for 
safe and optimal hormone optimization
), but also provides Adrenal Recharge therapy and Thyroid Balance programs. Nava's Bioidentical Hormone Replacement Therapy, as administered by a Nava practitioner, may be able to help you recapture the balance and energy of youth, instead of settling for the effects of aging.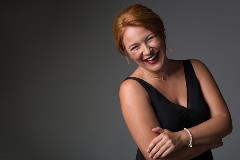 BHRT for PMS and Estrogen Dominance
Pre-Menstrual Syndrome (PMS), or estrogen dominance, is a separate condition that afflicts millions of women, but is typically viewed as normal. Estrogen dominance occurs when there is too much estrogen in relation to progesterone at certain stages of the menstrual cycle. Both diet and excess body fat can contribute to estrogen levels irrespective of what the ovaries secrete. This can lead to hormone imbalance.
Nava practitioners may address estrogen dominance through a medically-supervised weight loss program, liver support, as well as bioidentical progesterone in a capsule form. In addition to hormone therapy, Nava's bioidentical hormone replacement therapy doctors use an integrative approach for balancing hormone levels, which may include weight loss, acupuncture, blood sugar maintenance, thyroid support, and stress reduction.
BHRT for Men | Male Menopause (Andropause) / Low T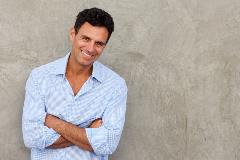 Many men experience a condition similar to menopause called andropause; though it may begin at a much younger age than menopause in women. With increased awareness surrounding this common condition, the popularity of male hormone replacement and testosterone therapy has grown rapidly in recent times.
As the testosterone levels in the body decrease, there are many functions that start to decline. These conditions are not limited to sex drive and erections. Low testosterone can have a direct impact on mood, energy, blood sugar, and sleep, as well as a host of other issues. Thus, optimizing testosterone levels is a very advantageous way to enhance your overall health.
Our medical staff will perform appropriate testing and follow blood levels closely to ensure the safety of any recommended hormone imbalance treatment. You can rest assured that our testosterone therapies include ongoing support, careful monitoring, and advanced diagnostics.
Learn more about Nava's services for men:
Suggested Blog Posts
Dr Douglas Lord
For over 40 years, Dr. Lord has followed his passion for learning, teaching and helping people using proven, scientific methods. Dr. Lord played a crucial role in the development of our proprietary approach to total body wellness – the Nava Method. He is responsible for creating the best experience for clients by ensuring they have access to the newest and best advances in integrative wellness, one of which is Nava's Bioidentical Hormone Replacement Therapy. Over the course of his career, Dr Lord has developed the reputation as a highly respected practitioner and is well loved by his patients.
Dr Lord's medical training and experience:
Medical degree from Loma Linda University Medical School
Residency at George Washington University
40 years practicing medicine with a specific focus on Obstetrics and Gynaecology
Additional training at American Academy of Anti-Aging and Regenerative Medicine
Additional training in integrative medicine at the Sajune Institute of Regenerative and Restorative Medicine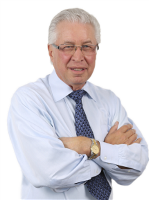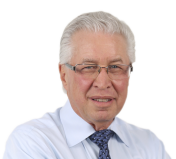 This content has been approved by Nava's Medical Director Dr. Lord.
After graduating from Loma Linda University Medical School in California, Dr. Lord completed his residency program at George Washington University in Washington D.C. Since then, he has acquired over 40 years practicing Obstetrics and Gynecology in the Washington D.C. Metropolitan area.