Holistic Massage in Maryland and Northern VA
Getting a therapeutic massage in Maryland and Northern Virginia offers countless health benefits. While massage provides relaxation, it is extremely therapeutic in supporting connective tissues to reduce inflammation and pain, and to assist in recovery from workouts and injuries. At Nava, our therapeutic massages are designed to restore balance to the body and to complement our other integrative services including Adrenal Recharge and acupuncture.
Learn more and schedule an appointment for a Massage in Columbia, MD, Bethesda, MD, and Fairfax, VA.
Receive 2  Holistic Treatments/month for $89
Massage is one of the included therapies for NavaPreferred. That means for only $89/month you can join NavaPreferred and get two NavaPreferred therapies (including Massage) each month.
Call us at 1-800-762-6282 or fill out our appointment form to schedule your first appointment and become a NavaPreferred member.
Benefits of Massage
The benefits of massage depend on the particular modality used. Further information on some of our specific massage therapies is featured below. Generally speaking however, massage therapy at Nava is also used to help:
Increase circulation
Relieve depression and anxiety
Improve sleep
Balance hormones
Bolster the immune system
Reduce stress
Address postural distortions and misalignments
Provide overall wellness
Support the body's natural healing process
At Nava, we have selected specific massage modalities in order to complement our integrative and therapeutic approach to total body wellness. Your massage therapy is always tailored to your specific needs to optimize your experience and outcome.
Our licensed massage therapists are rigorously trained and are well-versed in the following techniques. This allows us to combine multiple modalities in each session, as needed, in order to achieve optimal results.
Ready for a Massage in Maryland and Northern VA?
Learn more and schedule an appointment for
Having a Great Experience With Nava Pays Back
If you have a great experience with Nava, spread the word and you can rack up NavaRewards. With NavaRewards, you'll receive $50 in NavaRewards for every referral who keeps their appointment. Learn more about NavaRewards.
*Included treatments are part of the NavaPreferred member benefits. Access to all NavaPreferred benefits is $89/month.
Swedish
Stress relieving classic, medium pressure massage with fast moving, long strokes and deep circular movements.
Benefits
Improved circulation
Blood pressure regulation
Metabolic waste removal
Increased muscle, ligament and joint flexibility
Deep Tissue
Similar to Swedish massage except often more pressure is applied slowly and specific cross-fiber work is used.
Benefits
Blood pressure regulation
Reduced stress hormone levels
Enhanced mood and relaxation
Scar tissue reduction
Injured muscle rehabilitation
Amma
Classic Chinese deep tissue therapy, combining a variety of strokes, pressure, friction, and touch.
Benefits
Chronic arthritis
Stress
Headaches
Anxiety
PMS
Lymphatic problems
Myofascial Release
Interactive stretching technique for addressing soft tissue problems. This therapist uses the body's movements and feedback to:
Create a stretch
Decrease restrictions
Benefits
Helps relieve:
Chronic pain
Chronic Fatigue Syndrome
Sports injuries
Carpal Tunnel Syndrome
Lymphedema
Disc problems
Jaw pain (TMJ)
Headaches/migraines
Scoliosis
Hot Stone Massage
Heated granite and basalt stones are placed on specific points of the body to provide a relaxing experience.
Benefits
Helps relieve:
Pain associated with fibromyalgia
Arthritis
Muscle spasms
Chronic stress and tension
Carpal Tunnel Syndrome
Strained muscles
Limited flexibility in joints
Neuromuscular Therapy (NMT)
Soft tissue manipulation and static pressure on specific myofascial points.
Benefits
Relief from nerve entrapment (pinched nerve)
Relief from muscle spasms and tension
Increased circulation
Increased lymphatic flow
Improved posture
Reduction in pain and swelling
Reduction in scar tissue formation
Myoskeletal Alignment
Hands-on and visual assessment technique followed by the re-establishment of distorted myofascial structures.
Benefits
Balancing the head on the neck
Balancing the neck on the shoulders
Balancing the shoulder girdle on the rib cage
Balancing the pelvis on the femurs
Restoring pain-free movement
Reflexology
Systematic, manual stimulation of the reflex points located on the feet, hands and outer ears that resembles a shape of the human body.
Benefits
Helps relieve:
Plantar fasciitis
Arthritis pain
Pain relief
Anxiety
PMS
Depression
Headaches/migraines
Blocked energy
CranioSacral Therapy (CST)
Light-touch therapy that releases tensions and restrictions in any tissues influencing the craniosacral system. CST works by influencing the pressure and circulation of the cerebrospinal fluid which surround and cushions the brain and spinal cord.
Benefits
Helps relieve:
Migraine headaches
Chronic neck and back pain
Autism
Traumatic brain and spinal cord injuries
Scoliosis
Chronic fatigue
Stress and tension-related problems
Fibromyalgia
TMJ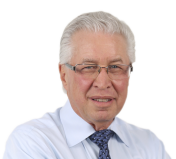 This content has been approved by Nava's Medical Director Dr. Lord.
After graduating from Loma Linda University Medical School in California, Dr. Lord completed his residency program at George Washington University in Washington D.C. Since then, he has acquired over 40 years practicing Obstetrics and Gynecology in the Washington D.C. Metropolitan area.