Get Hypogonadism Treatment From The
Comfort of Your Own Home
Regain Your Confidence: Start With a No Obligation Phone Consultation Today
Schedule a convenient phone consultation to get started with erectile dysfunction treatment
Step 1 – Call Nava today to schedule your 15 minute virtual appointment
Step 2 – Speak to a practitioner about your needs and goals
Step 3 – Receive the next steps for your hormone treatment
What Is Hypogonadism in Men?
Hypogonadism is the medical term for low testosterone due to lack of production from the testes. Testosterone is the male hormone that plays a key role in physical development during puberty. It is responsible for sex drive, development of muscle mass, regulation of emotions and mental functioning, and development of bone mass.
Hypogonadism causes can vary. Some men are born with male hypogonadism, others develop it because of an infection or injury when they're older. Some types of hypogonadism, if properly diagnosed, can be treated.
Hypogonadism Symptoms
Hypogonadism symptoms vary depending on when the age of onset. Some common adult hypogonadism symptoms include:
Low sperm count

Erectile dysfunction

Decreased fertility

Low sperm count

Poor sleep

Inability to sleep

Decreased libido

Lethargy

Depression

Body hair loss

Increased body fat

Hot flashes

Decreased muscle mass

Sweating

Energy loss

Decreased bone mass

Poor concentration

Decreased strength
How Do You Treat Hypogonadism in Men?
After a hypogonadism diagnosis, treatment for many men starts with bioidentical hormone replacement therapy (BHRT). Bioidentical hormone replacement therapy is a safe way to replace lost testosterone.
For adult males, hypogonadism can be treated with BHRT, if the condition occurred due to testicular failure.
For adolescents, low levels of testosterone taken through BHRT can encourage normal growth and muscle mass development, but levels of testosterone must be kept relatively low and should be monitored by an experienced physician.
A hormone doctor at Nava Health and Vitality Center can help you determine whether BHRT is right for you.
Benefits of Hypogonadism Treatment
Hypogonadism therapy can stop bone loss, improve muscle mass, raise energy levels, improve sex drive and function, stabilize mood and promote growth of facial hair. If you're a man suffering from hypogonadism, this treatment will help you return to your old self.
Are There Other Natural Treatments For Hypogonadism?
Unlike other hormone therapy clinics, at Nava, our hormone doctors don't work in isolation. They bring together a team of holistic practitioners that can give you treatments and recommendations to improve your overall health and wellness.
That's why we will make lifestyle changes in addition to BHRT to treat your hypogonadism. If you're suffering from a lack of testosterone, your doctor may recommend one or more of the following lifestyle changes:
Get enough sleep. Research shows that lack of sleep can reduce testosterone levels, especially in younger men. Getting better quality sleep and more sleep at night can help restore testosterone levels.

Exercise. Testosterone levels increase after exercise. Your physician at Nava Health and Vitality Center can help you decide which exercises and how much exercise can help you.

Eat foods high in zinc. Beans, nuts and whole grains are high in zinc. Eating these foods can help boost your testosterone levels.

Lose weight. Middle aged men who struggle with their weight also struggle with low testosterone levels. There is also a link between diabetes and low testosterone, so controlling your weight and avoiding diabetes can help keep up your testosterone. Nava RX, our medical weight-loss program, is a way to lose that extra weight quickly and safely.
Additional Information on Hypogonadism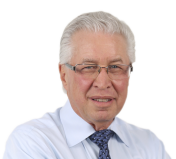 This content has been approved by Nava's Medical Director Dr. Lord.
After graduating from Loma Linda University Medical School in California, Dr. Lord completed his residency program at George Washington University in Washington D.C. Since then, he has acquired over 40 years practicing Obstetrics and Gynecology in the Washington D.C. Metropolitan area.