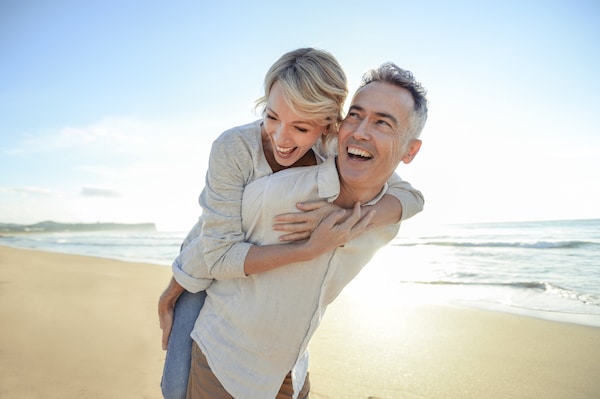 Understanding bio-identical replacement therapy is important for people suffering from hormone imbalances. This can affect men and women at various stages in their life. Knowing the symptoms of hormone imbalance and how bio-identical hormones for men can help is important. Men rely on their hormones just as much as women, and when the hormone balance changes in an undesirable way, BHRT can help.
BHRT stands for bio-identical hormone replacement therapy. BHRT replaces a deficit of hormones with natural hormones to restore a healthy balance. BHRT is commonly administered to women suffering from menopause symptoms, but many men have never heard of BHRT or how it can help them. That said, we will now show you more information about Bioidentical Hormone Replacement for Men.
If you need immediate relief, contact the Nava Health And Vitality Center Near You:
Symptoms of Hormone Imbalance
The symptoms of hormone imbalance can vary slightly for men and women. Anyone suffering from hormone imbalance, no matter what their gender, might experience problems such as:
Weight loss or weight gain

Chronic Fatigue

Unexplained sweating

Stress

Irritability

Anxiety

Difficulty sleeping

Headaches

Depression

Low Energy

Low Sex Drive

Muscle Loss
In addition, men will experience the following symptoms:
Low sex drive

Reduced muscle mass

Reduced body hair growth

Low sperm count
Men may have this problem as early as their 20s and it can become more common as they age.
Benefits of BHRT for Men
BHRT for men can replace lost testosterone and restore the patient to good health. Male hormone replacement therapy can help eliminate the symptoms mentioned above, helping the patient to feel their best. In addition, there are other reasons to try male BHRT.
Reduced Cholesterol
The hormones help regulate the body, so it should come as no surprise that the effects of male hormone replacement therapy can be far-reaching. BHRT can reduce overall cholesterol and body mass index (BMI), effectively reducing the "pot belly" effect that many men find so frustrating.
Reduced Risk of Early Death
Low testosterone can be associated with lower life expectancy and early death. Supplementing testosterone safely can help the patient avoid potential tragedy and live a longer, healthier life.
BHRT Should Be Administered By a Professional
Male hormone replacement therapy requires oversight from a qualified professional. Bio-identical hormones for men can have a powerful effect on the way a man's body functions.
Any man who is considering male hormone replacement therapy should start by having a consultation with an experienced doctor who can recognize the symptoms of hormone imbalance and administer a test to ensure that hormone imbalance is the true cause of the problem. Once the patient has been diagnosed, his doctor can prescribe for him a natural BHRT that can naturally treat his chemical balance.
Contact a Nava Doctor for a TeleMedicine Appointment
Nava has flagship locations in Maryland and Virginia, but now offers telemedicine to patients living all over the country. Bioidentical hormone replacement therapy for men can improve quality of life and promote overall wellness. Our telemedicine doctors can help you reach a diagnosis and determine whether BHRT is right for your needs. Call us today to make an appointment.